Whenever Total Beauty has material for syndication available on mascara, I'll try to include it with my Mascara Monday posts. As luck would have it ,they did have something for the inaugural week!
Take a look below for Total Beauty's list of the best mascaras for length and volume. Of the items on the list that I have tried, I didn't see anything there to disagree with. There are some quality items described there. In particular, I love the Lancome and Estee Lauder mascaras on the list.
What clumped, what ran and what truly transformed our real-woman testers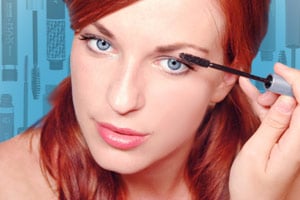 We had 12 beauty-junkie members of our Total Beauty Squad test out so-called lengthening and volumizing mascaras. Their verdict: You could spend a fortune on the best — but you don't have to. See what was tops.
Comparison Shop for Mascara