We have been focusing on the top drugstore beauty product for some time here on Beauty and Fashion Tech.  so, it is nice to be able to provide this article on the topic syndicated from Total Beauty.
Read below for their top drugstore beauty buys! I took a look and agree with everything on the list. They are all great products. There is no reason to overpay for cosmetics in these tough times when articles such as this can help you make some better shopping choices.
Save money with cheaper (but just as effective) beauty products!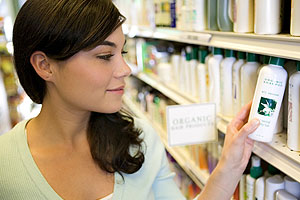 Aiming to improve your look and cut your budget? Do it wisely with honest feedback from your fellow shoppers. According to their beauty product reviews, these budget-friendly buys are your means to cosmetic and financial bliss.
TotalBeauty.com average member rating: 9*

Why it's great: "I bought these wipes to do a 'once over' before cleansing and I will never be without them again!"
19. Maybelline New York Full 'N Soft Washable Mascara, $5.99
TotalBeauty.com average member rating: 9.1*

Why it's great: "I've spent top dollar on mascaras — but I keep coming back to this."