Do you have highlights, or have you thought about getting highlights? If so, the quiz below could be for you! Using it, you can determine the best highlights for your hair color. If you are really adventurous, consider a new base shade, plus highlight! I recently did that by going red with blond highlights.
Click on through below to find the best highlights for you. The article also has some tips on keeping you highlights looking fresh.
Find out which shades complement your hair color best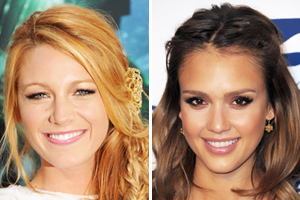 This is a TotalBeauty.com hair color article
Do you know which highlights will look best with your hair color? Do you know the difference between highlights and lowlights? We look at and answer  your coloring questions and inform you which shades will best suit your hair color.