I particularly like this article, syndicated from Total Beauty, on the best makeup brushes and beauty tools. It has a good selection of good makeup brushes and other makeup tools and includes the smashbox eyeliner brush, which is hands down my favorite. I love the angle on it.  It also includes the Shu Uemura Eyelash curler, which is another favorite of mine and is a cult classic. A few MAC makeup brushes, which are also always good, are included as well.
Do you have a favorite makeup brush beauty tool included in the list?
See which brushes, tweezers and eyelash curlers Total Beauty Readers love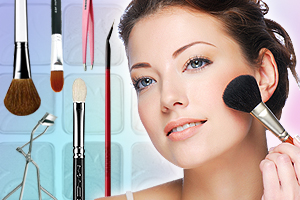 Even if you use your fingers to apply most things, all of us have a few tools in our makeup arsenal that we wouldn't want to live without. TotalBeauty.com readers shared their favorite makeup tools, maybe it's time to add a few to your stash?
What beauty tools can you simply not live without?