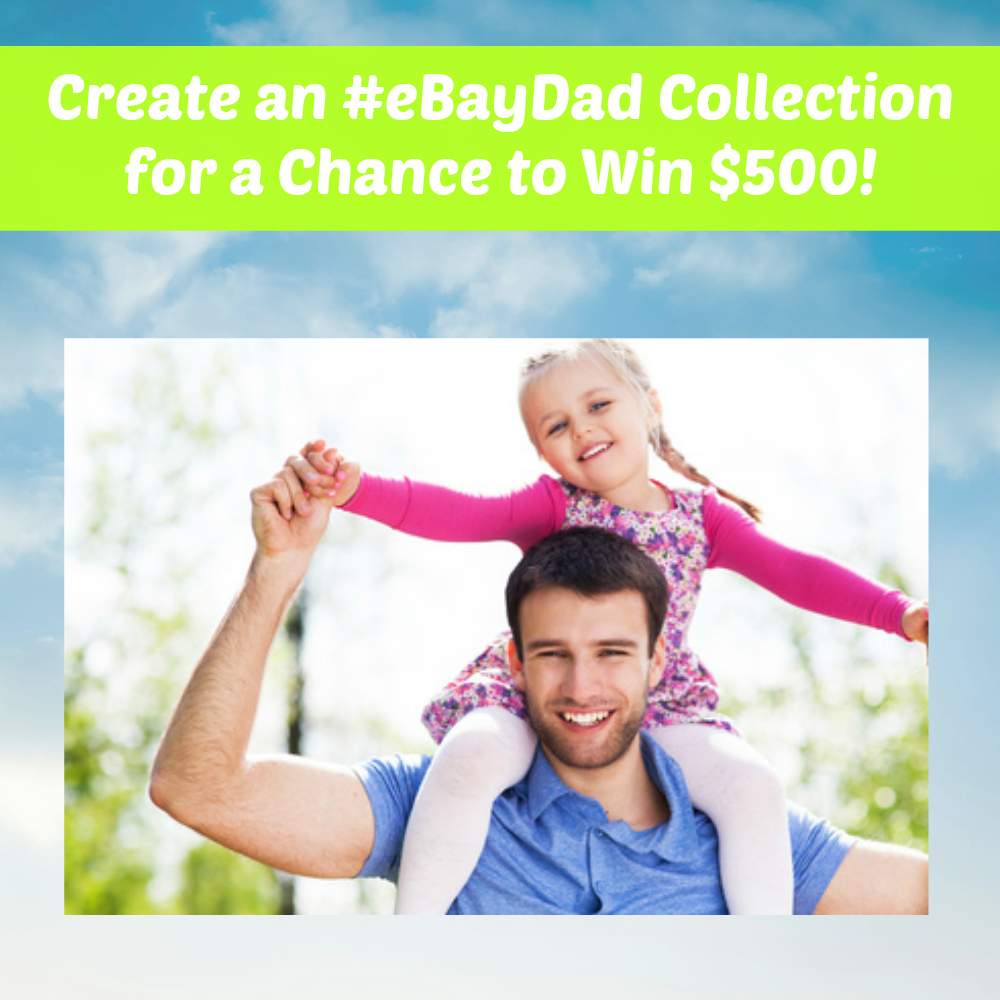 This is a sponsored blog post that was written as part of a collaboration with eBay.
Father's Day is approaching! Do you know what you are getting for your dad yet? One really easy way to shop is to browse eBay. There are a couple of great ways to find specific Father's Day items there. One is to check out the handy dandy eBay Father's Day Gift Guide. There, you will find all sorts of cool gifts for dad in multiple different categories.
Make a Collection for a Chance to Win $500
You also can check out the #eBayDad Collections for ideas. Plus, you can create your own #eBayDad collection for a chance to win $500 to use to shop on eBay. Making collections is fun, so it is a great way to enjoy yourself while getting a chance to win!   Go here to learn more and enter!
My Collections
I made a couple of my own collections and it was super easy. My first collection is full of golf items. Lots of dads love to golf, so why not buy him a new golf toy and then take him golfing for the day? He can then enjoy his new toy and your company. How perfect is that?
My second collection is electronics and cool tech gifts for dads. I love tech stuff (it is in my blog name after all!), and so do most men. It is pretty hard to go wrong by getting your father a new tech gadget for Father's Day.
These collections were fun and easy to make. So head over to eBay and make your own today for a chance to win!
What are you giving to your dad for Father's Day?