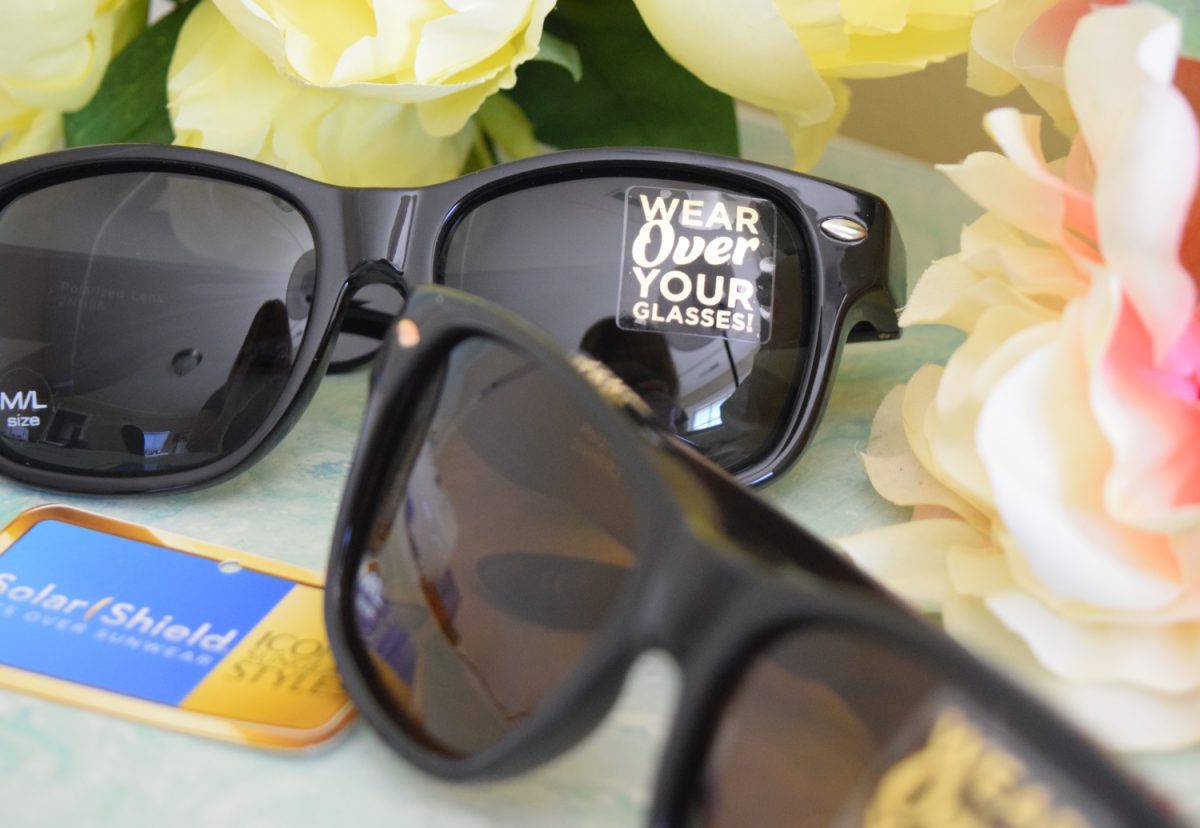 Disclosure: This post was developed in partnership with Solar Shield.
More and more frequently, I choose to wear my eyeglasses over contact lenses. Sunwear has been a bit of a challenge for me. As much as I don't like wearing contact lenses, I still find myself putting them in for the sole purpose of being able to wear sunglasses outside. And sure, I could purchase the expensive prescription sunglasses but who wants to spend that much just to accidentally scratch them and have to replace them!? Thankfully, Solar Shield solved these issues! Solar Shield sunglasses are chic shades you wear directly over your eyeglasses. And let me tell you, I'm in love!
Solar Shield Iconic Collection
Solar Shield is introducing the next generation in fits over sunwear with their Iconic Collection. Based on the most popular iconic sunglass silhouettes, the sunglasses fit right over your regular eyeglasses. You will be amazed at how they look and feel. You seriously can't tell that they are different from standard sunglasses, and people won't even know that you are wearing eyeglasses underneath them (check out my pictures!). They can also be worn alone, so when I do have my contacts in, I can still wear them!
Not only are they stylish, they also protect your eyes with 100% UV protection, cut glare with polarized lenses AND the lenses are scratch resistant for durability! (Durability is important to me since I can be rather hard on my sunglasses.) So go ahead – Look like an icon!
Coupon + Giveaway
Ready for your own pair? Good news! Right now, you can get 50% OFF all Solar Shield items with free shipping within the USA! Visit the Solar Shield website and use coupon code VN3 at checkout!
You can also enter to win your own pair of Solar Shield Fits Over Sunglasses. To enter, use the widget below. The contest will end on Friday July 7 at 7am US central time. Open to ages 18 and over, US residents only, void where prohibited. One winner will be chosen at random to win one pair of sunglasses. Solar Shield will provide the prize.
a Rafflecopter giveaway
Learn More About the Solar Shield Iconic Collection
This post is in collaboration with Vibrant Nation.