The article below, syndicated from Total Beauty is focused on the 12 days of Christmas in terms of beauty gifts, many of which are luxury items.  While it says to pamper yourself, and you certainly could get these items to do that, it also really is a neat little gift guide, since it points out some holiday beauty kits and items that people might not think of when buying  presents this holiday season. For example, it include some neat holiday kits from Nars cosmetics, a La Prairie holiday skin care set that I wasn't aware of, an Ahava set, a top hair dryer, and a number of nice individual beauty items and gifts . Click on through to see the entire list.
Sure it's the season of giving, but it's not a total crime to be selfish every now and then, right?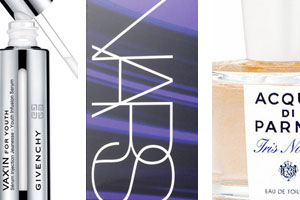 This is a TotalBeauty.com Beauty products article
Check out the luxurious items you should consider wrapping up for yourself with a "From Santa" tag.