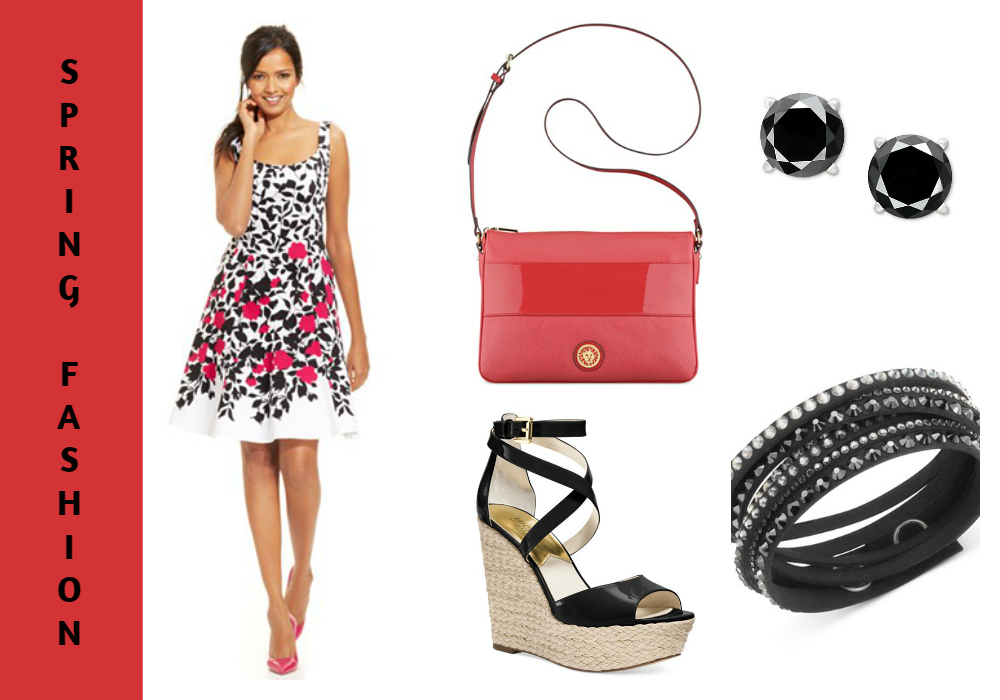 Disclosure: This is sponsored post from ShopAtHome.com. However all opinions are my own.
ShopAtHome.com, is an online coupon and cash back shopping site that partners with thousands of online retailers. Through it, you can do all of your online shopping and get savings and rewards. If you shop through them, you can get some great savings, plus cash back!
I decided to do a bit of virtual shopping there myself. Here is what I am currently coveting for a new spring fashion and makeup look! What I did first was go to one of my favorite stores, Macy's, through the ShopAtHome website and picked out items for a great spring look. Purchasing these through ShopAtHome would result in me getting a chunk of money as cash back (they had a 16% special through May 17), PLUS there was a choice of a bunch of great coupon codes I could use.  See how that is so much better than shopping directly at the store?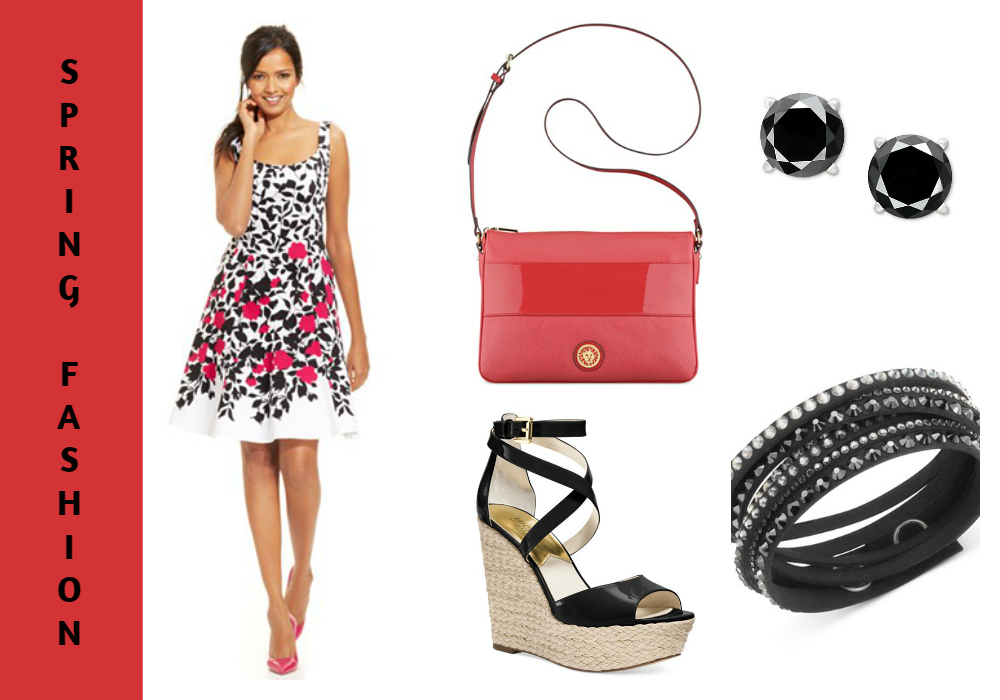 Here is my virtual haul:
Nine West Sleeveless Floral-Print Seamed Dress: Floral prints are hot this spring and this dress combines floral with a nice look of black and white with a pop of color. It will stay in style all summer.
Michael Kors Gabriella Platform Wedge Sandals: These black wedges will be in style for a long time to come and they match nicely with the dress.
Anne Klein Perfect Pairs Crossbody: I love crossbody bags for going out to spring events and summer festivals. This bag comes in both grapefruit and black, either of which would match nicely with the outfit. Plus you can get it on sale with a coupon though ShopAtHome!
Swarovksi Bracelet Black Fabric Dark Crystal Wrap Bracelet: This crystal and black bracelet matches the dress and adds a bit of sparkle.
14k White Gold Earrings Black Diamond Stud Earrings 1 ct: I like plain stud earrings and these were marked down from $500 to $159!
Now, how about some good spring makeup items? For these I went to Sephora through ShopAtHome where I could get 4% cash back.
Dior Addict It-Lash And Lipstick Set: I love Dior, especially their mascara and lipstick. This set is perfect, as it provides both and the lipstick shade is a great color for just about everyone.
NARS NARSissist Dual Intensity Eyeshadow Palette: I love the NARS dual intensity shadows and this palette has some great shades.
Dior Ombre Effect Top Coat top-coat-base-coat-nail-polish: This is a really neat concept. Get a trendy ombre nail look quick and easy with this Dior top coat!
NARS, Blush/Bronzer Duo: This is great duo for spring and summer. The blush is a pretty spring shade, and the bronzer is great in summer.
Between the coupons and the cash back (especially the huge 16% at Macys that is currently running) I could get some amazing savings on these items. So why shop any other way? Try out ShopAtHome.com and see how you can save!