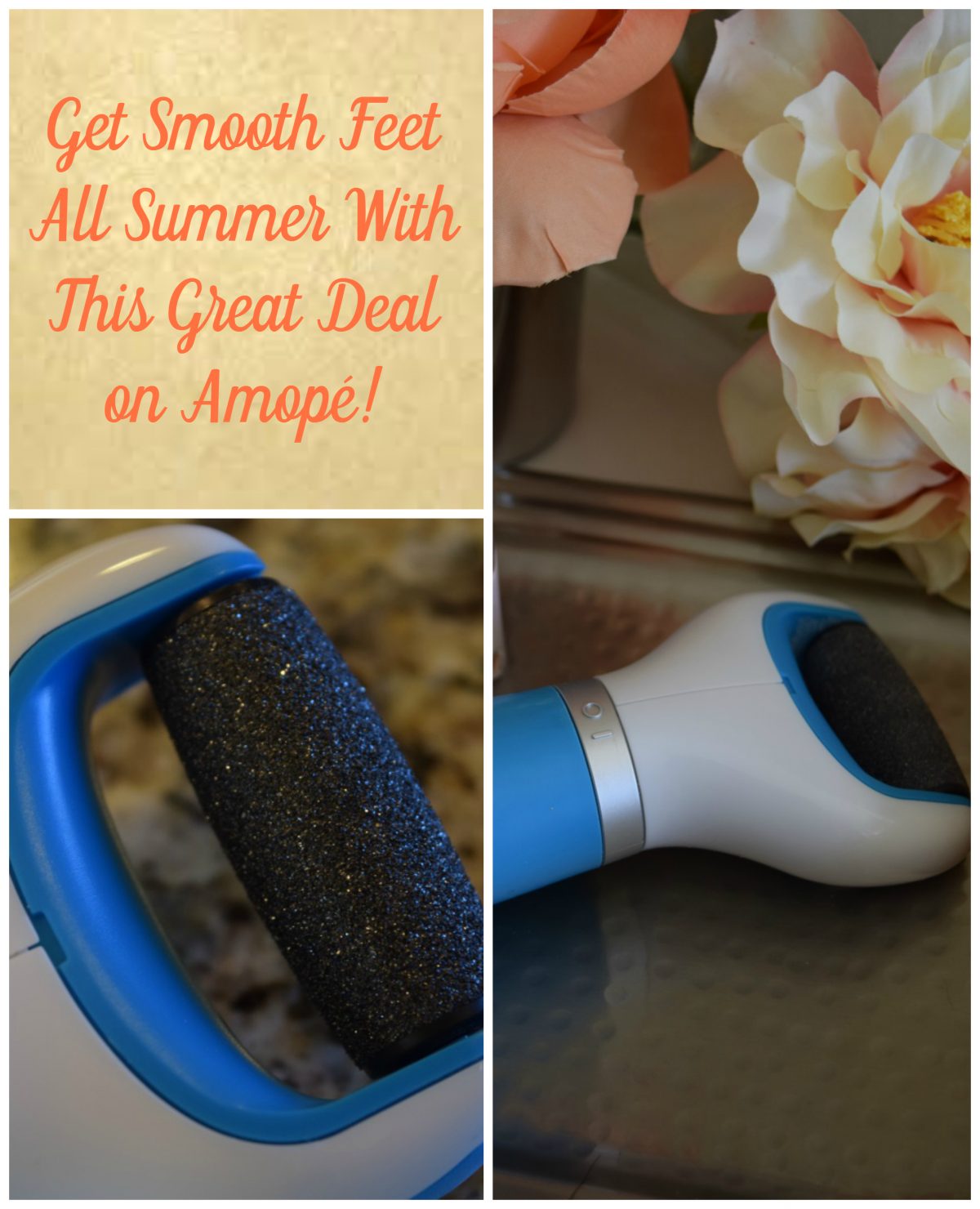 Disclosure: This is a sponsored post on behalf of Amopé
It is no secret how much I love Amopé products. As a long distance runner, I use the Amopé(R) Pedi Perfect(TM) Electric Foot & Nail File constantly to keep calluses in line and to keep my feet looking presentable during summer, when I practically live in sandals. Right now, you can get a great deal on the original Pedi Perfect at Walgreens! You can get the coupon here.
I love any chance that I get to shop, so I took a field trip to Walgreens to check out the Amopé Pedi Perfect display. There was a display set up with them right by the beauty section. Using the current coupon, you can get $15 off of one Pedi Perfect, for a total cost of $21.99, which is a great deal!
Using the Amopé Pedi Perfect
Running is super hard on my feet, so I use my Pedi Perfect every few days to easily keep my feet smooth. The original Pedi Perfect is meant for use on dry skin, not in water. It has an ergonomically shaped head for easy removal of hard skin, and there are replaceable roller heads available for various needs, with a coarse head for for regular skin, an extra coarse head for hard, callused skin, and a soft touch head for a smooth finish. I like to use the coarse head the most and find that it works well for most uses. I use the extra course when I have calluses.
Something that I find surprises people with the Pedi Perfect is just how fast it removes hard, dry skin. It can get rid of calluses in a single use. Yet, it is not harsh on the feet. The finely ground Diamond crystals on the head allow for maximum, yet smooth exfoliation. There are no worries about damaging your feet, and everything is left feeling smooth. There are no jagged edges of rough skin left behind. It has a safety stop feature as well, so if you press too hard, it simply stops. I recommend the product to runners all the time and honestly have never met a person who doesn't love it. My husband even uses it!
Amopé makes some other great products as well. I have their electronic nail file and love that too. It is a great way to get shiny buffed nails. I often use it when I want a natural look or am planning to wear clear polish.
Get a great Deal at Walgreens
For two weeks only, you can get $15 off of one Pedi Perfect at Walgreens, for a total cost of $21.99! There also is a coupon for $25 off a combination of two Amopé products, if you want to also pick up the nail file.
#SoftFeetAllSummer
This is a sponsored conversation written by me on behalf of Amopé™. The opinions and text are all mine.