For today's Mascara Monday, I have a piece syndicated from Total Beauty on their lowest rated mascara. I haven't tried all of these, but I will say that I didn't think the Smashbox mascara on the list was all that bad.  I didn't love it either. I generally just found it average.
To learn more, click on through below to view the entire article.
Did a Maybelline, CoverGirl or Revlon mascara top the list? Read on to find out!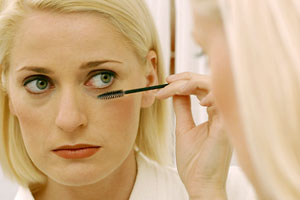 It's official — we're obsessed with mascara. So we were bummed to find out that the ones on this list gave our readers lack-luster lashes (try saying that three times fast). See which ones you should steer clear of — unless you want flaky raccoon eyes?!