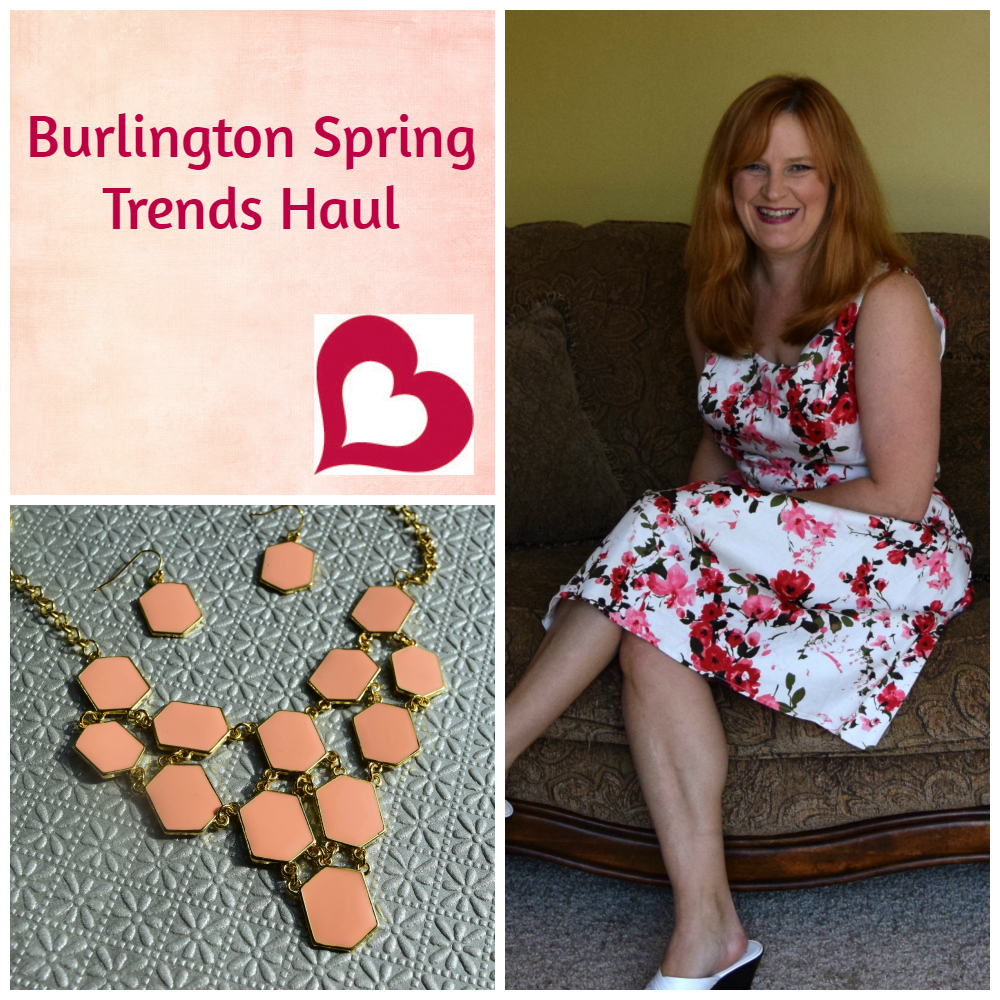 Disclosure: This is a sponsored post on behalf of Burlington. However, all opinions are my own.
I took a shopping trip to Burlington and boy did I find some great deals! I have been a long-time fan of Burlington stores. They always carry a ton of great brands at up to 65% off of department store prices.   Also, Burlington is currently running their Red Dress Event in partnership with WomenHeart, a national non-profit,  to educate women about the importance of heart health. As part of this, through March 31st, Burlington will donate $1 up to $25,000 for every dress purchased. You can also donate $1 or more at checkout. So, go shopping and help out a charity. Pretty cool!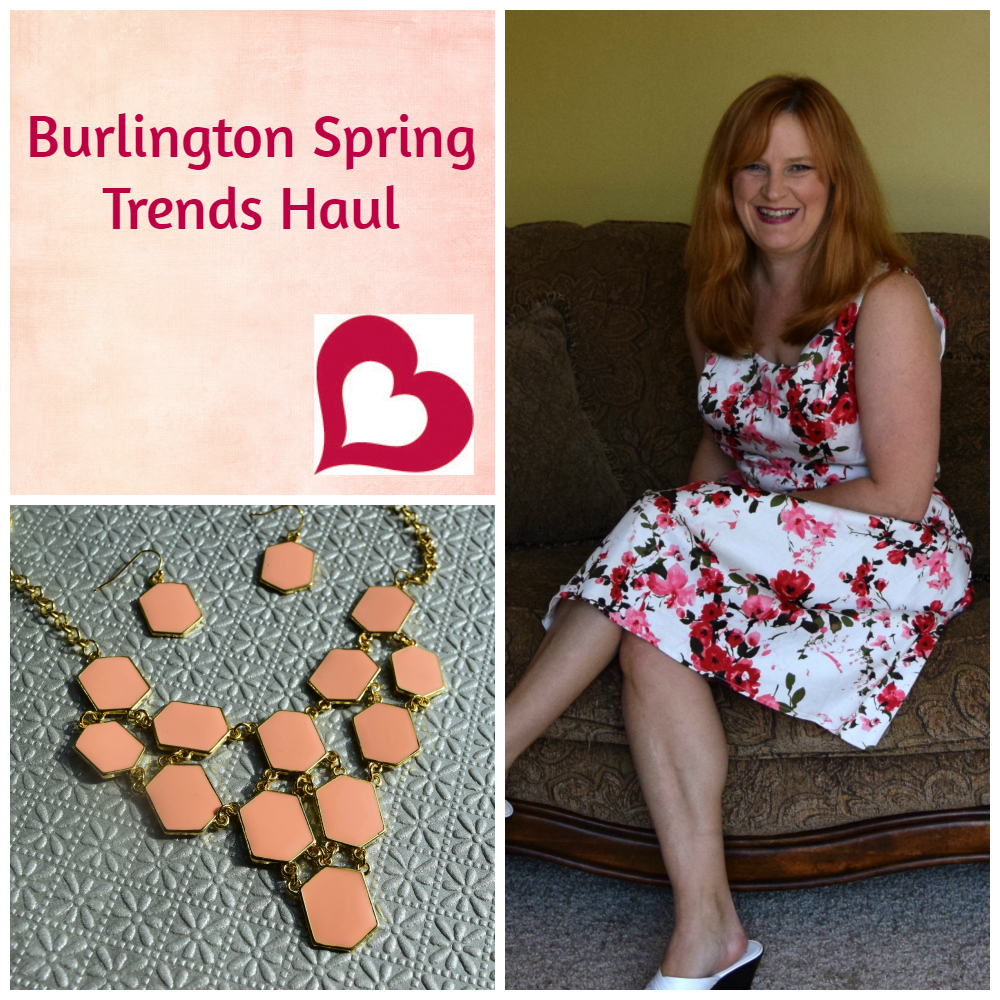 Here is a look at my shopping haul of Burlington spring trends. Right off, I must say that if you are petite, Burlington is extra awesome! Being 5'2″, I have a hard time finding jeans that fit me.  First thing I saw when I walked in the door at Burlington was a rack of petite jeans, and I got a fabulous pair for $7.99. That's right, $7.99!  I paired them up with a cute blush top ($19.99) and a boho style sweater (14.99) for an outfit that hits multiple spring trends. Blush and pastels are always in for spring, and wearing white with pops of color and boho looks are also on trend this year. I finished this off with a cute pair of white sandals ($16.99). Shoes are also hard for me to find in my size, as I have tiny feet, but I found several great choices at Burlington.
Here is the look without the sweater:
And here it is with the sweater added. I like how something as simple as adding a sweater can give a look a totally different feel. This sweater is also super lightweight, making it perfect for spring.
Next, I picked up a great spring dress, which also sent a dollar to charity though the Red Dress event. Florals are hot this spring, and this dress is simply adorable! At $29.99, it was the most expensive thing that I bought. Pretty amazing huh? I matched it up with another cute little white cropped sweater for ($14.99). The same white shoes match it nicely.
Finally, I picked up some jewlery. For $7.99, I got a matching coral blush necklace and earrings set that match the top that I purchased. I also got a set of cubic zirconia and faux pearl earrings, also for $7.99. I then tossed in another pair of shoes ($16.99) for good measure. They are cute wedge sandals decorated with big rhinestones.
Want to see more? Check out my video that I made of my Burlington haul!
So, what are you waiting for? Find the Burlington Nearest to You!
Burlington Stores sponsored this blog post. The opinions and text are all mine.