Does acne have you down? What about adult acne? Personally, I have battled adult acne on and off for yeas and tried a number of options. My current favorites happen to be the Claro Treatment Device, Home LED Light Therapy, and Peter Thomas Roth Acne Sport Treatment.
The article below, which is syndicated from Total Beauty, looks at the best and worst acne treatment products based on their reader's reviews. In the worst category, I agree with the raw minerals rating. Murad's items were on that list and I am OK with those, although there are items that I like better. Also on the worst list is a 10% benzoyl peroxide product and, while I haven't tried that particular one, I wouldn't recommend that strength of benzoyl peroxide to anyone. There are better items that won't dry out your skin so much-something that just usually leads to rebound oil production anyway.  There is also a Neutrogena wash on the list that I have sitting here waiting to be tried. Now I am having second thoughts! The surprise item on the worst list is one very popular seen on TV product.
On the good list, there is a DDF mask that I adore, and a Peter Thomas Roth item that I like. But the M2 product that is very high on the list did nothing for me.  Can't win them all I guess!
Overall, this is a nice and useful list of products. To see all of the best and the worst  acne treatment products, click on through below.
<></>
Are you still dealing with acne even though your youthful high school days are well behind you? Try one of the acne treatment products that readers say works wonders, while skipping the duds
This is a TotalBeauty.com acne article
So much for saying "so long" to acne: Even adults are plagued by what was once though to be a teenage woe. As we get older, the spot treatments of our youth are less effective. If you are in your 30s, 40s, or 50s, seek a product that will address your skin's unique needs. Don't know where to start? Check out our reader favorites and flops here.
The Worst No. 10: Clinique Acne Solutions Post Blemish Formula, $14
TotalBeauty.com average reader rating: 6.8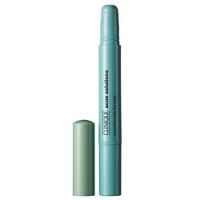 "This product caused one reader to break out again and didn't even lighten the prior spots. Overall, readers saw 0 percent improvement after using the product on their red, post-acne marks."
The Worst No. 9: Bare Escentuals RareMinerals Blemish Therapy, $18
TotalBeauty.com average reader rating: 6.6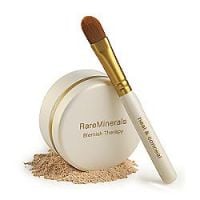 "The product doesn't stay on the pimple, and the color is so light that it makes my pimple more obvious and it's four shades lighter than my skin tone so it doesn't blend."
The Worst No. 8: Neutrogena Oil-Free Acne Stress Control Power-Foam Wash, $7.99
TotalBeauty.com average reader rating: 6.5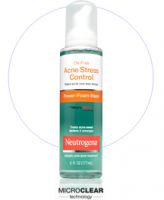 "This cleanser aggravated what was already problematic on my face, and dried out whatever clear skin remained to the point of flakiness."
Want to see which one was the worst (and which were the best)? Click here!
Do you have a favorite acne treatment product? What didn't work for you? Share in the comments here or provide your own comments and rakings on Total Beauty after you browse through the list!