I'm always wearing my makeup off. My skin is a bit oily and I sweat easily, so it just doesn't last well. This article from Total Beauty provides some tips on how to deal with that by looking at various long wearing makeup and tips.
Pro tips on keeping a fresh face – all day long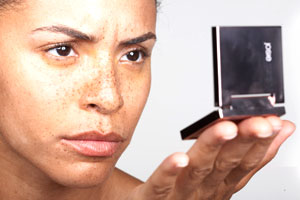 Making makeup last all day doesn't have to be a high-maintenance hassle. Follow these tips from pro makeup artists Charlie Green and Molly Stern and your look, whether natural or dramatic, won't melt away before you finish showing it off.