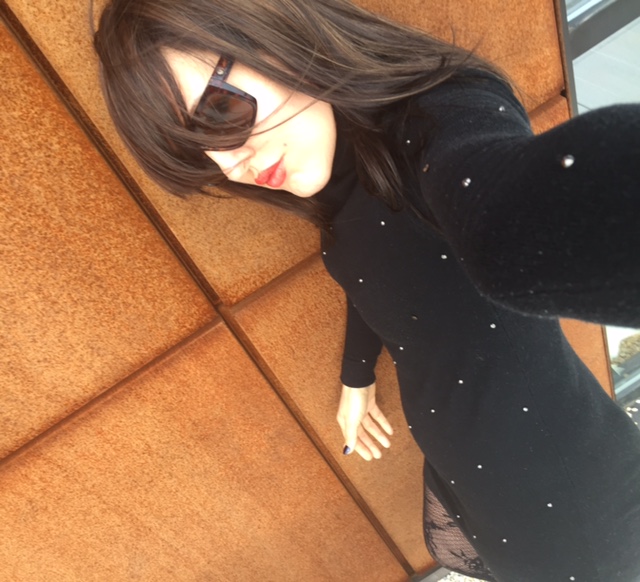 For Part 1 of my Winter Beauty Essentials I'm taking you behind the scenes into my kitchen and sharing how I'm preparing my immune system for winter. Let's start with a detox baby. I finally committed to a three day detox using Vibrant Cleanse by Vibrant Health. I was inspired by a major upcoming photo shoot (and having just gone through a huge shift in my life, it felt right to detox now).
So why cleanse? Well even when you eat a primarily organic, plant based diet, living in the city still puts a strain on your system. We have toxins coming at us from every direction and yes sometimes in the human form. Long term exposure to these toxins affects our metabolism, behavior, immune system and leads to disease.They are stored in tissues and cells throughout our body, including the brain, often for years! Detoxing really Improves skin quality as our diet and environmental toxins undeniably affect our skin. Detoxing also improves acne and strengthens hair and nails and gives us a natural, healthy glow. Toxins affect the body's natural ability to burn fat, leading to weight gain. Diabetes, heart disease and high blood pressure are directly linked to weight issues. Detoxing rids the body of toxins stored in fat cells and increases metabolism. Our digestive, nervous and hormonal systems were designed to work together to achieve optimum health. That is what our bodies actually want to do! When we overload them with toxins and unhealthy foods, these systems don't work as well as they should and we get sick. Detoxing brings back balance and helps our systems function properly again. When the body's systems are aligned, a shift also occurs with our mental and emotional states. We can deal with more when we are clear and grounded. So how do I feel after my detox? I have to say – wonderful! I feel lighter, energized and empowered. I also found that any cravings I had previously have completely gone. For example I used to occasionally enjoy a vegan muffin and I have no desire to put wheat anywhere near my body now. I recently cut out red wine, thanks to a major positive influence in my life, and I've found this detox to reinforce that. My body feels really clean. I am looking forward to doing this again.
How was the actual experience of doing the cleanse? As a side note; I eat a plant based diet and drink a lot of juices and protein shakes anyway which made it easier to make the transition. I love vibrant cleanse and enjoy a few cups a day even when not on the detox. Here's how it worked;
Day 1: I did the Himalayan salt water purge. This provides a thorough cleansing of the gastrointestinal tract. You dissolve 2 teaspoons of salt in 1 quart of lukewarm water and drink on an empty stomach. This was a challenge!!! I did not think I would finish this!! It was hard to swallow I have to say but I did it! I drank 6 cups of the vibrant cleanse throughout the day/evening. I was able to drink unlimited amounts of fresh fruit and vegetable juices. I also fortified using my Nutri bullet with the Vibrant Health 'Maximum Vibrance'. I did feel hungry when I went to bed but not uncomfortably so, I was able to sleep peacefully. Before bed I drank the laxative tea.
Day 2: I woke up hungry. I could not face the salt water purge. So I went straight to the vibrant cleanse. Today I drank 6 cups altogether and fortified with the 'Maximum Vibrance' and finished with a laxative tea. I felt tired. However I still went to the gym & I was working throughout the detox.
Day 3: I woke up hungry and excited that I could begin to eat whole fruits and vegetables. So apart from the vibrant cleanse and juice I had a sweet potato and it felt amazing to eat! Later in the day I enjoyed JuicePress (my fave NY juice bar that also has organic non GMO salads, super foods etc).
Following my cleanse I asked myself, what would I do differently? I would push myself to do the Himalayan Salt Purge on all 3 mornings. I highly recommend the Vibrant Cleanse Detox. Obviously depending on your diet, you may need to consult a nutritionist first.
Let's get those good bacteria – I've been a fan of probiotics for years! Right now I am trying the Dr.Formulated Probiotics, by Garden of Life, called, 'Fitbiotic'. A healthy gastrointestinal tract is your gateway to overall health and vitality (and it helps your skin and weight management). A healthy diet and lifestyle are foundational in achieving these goals, nothing can replace them however there are a group of supplements that can support digestive health. A good probiotic being one of them. It really supports and boosts your immune system and keeping your immune system at optimum levels should be a continuous goal, especially during winter. Your body never needs the so called "flu shots". Our bodies are just so powerful, my body literally blows my mind…I am in awe of it! Think about what it does on a daily basis – so it is a true joy to do all I can to support it in being its absolute best.
I am a summer lover….I just love to feel the sun on my bare skin and due to the lack of sun during winter I take vitamin D3. It really supports the immune system. It also activates the genes that release dopamine and serotonin. The lack of these neurotransmitters is commonly linked to depression. So the shorter days and more time indoors means less vitamin D. And we wear sunscreen so that means the suns source of vitamin D is even less. UV-B Rays have to react with the cholesterol in your skin to become Vitamin D3, whereas with a supplement the vitamin has already been formed so your body can skip this step. I take vitamin Code; Vitamin D3 (the best form to take). I love this brand and I highly recommend it. The raw food created nutrients are blended in a base of organically grown fruits and vegetables together with food cofactors. Their fat soluble Vitamin D3 is delivered in a whole food lipid base of cracked-wall chlorella to promote absorption.
I've recently discovered Black Seed, 100% pure cold-pressed black cumin seed oil by Amazing Herbs. It comes from the Nigella Sativa plant that is native to Asia. The plant is technically part of the buttercup family and has small, black crescent shaped seeds. Historical accounts of black seed use date as far back as the times of King Tut in Ancient Egypt. Cleopatra reportedly used back cumin seed oil for beautiful hair and skin. How good is this oil…let me tell you the ways…hair and skin, immune health, heart health, cancers (including breast and cervical), candida and fungus, digestion, eczema and psoriasis, asthma and allergies. I take 2 teaspoonfuls daily. I also have the seeds to add to my protein smoothies.
As a side note I like to use garlic when cooking, garlic is a magic bullet. It truly has endless benefits and is superb for the immune system. And I use fresh ginger and turmeric when using my NutriBullet, as they too support the immune system.
These are the absolute basics for preparing my body for winter. And the beauty is they all show in your skin. Because our skin is just a reflection of what's happening inside.
Love your body and it really loves you back…
Www.vibranthealth.us
Www.gardenoflife.com
Www.amazingherbs.com
Www.juicepress.com
All Nutribullet Recipes
Emma is represented by The Mary Anne Claro Talent Agency and MMG model management in NYC.
Read all of Emma's Posts here.