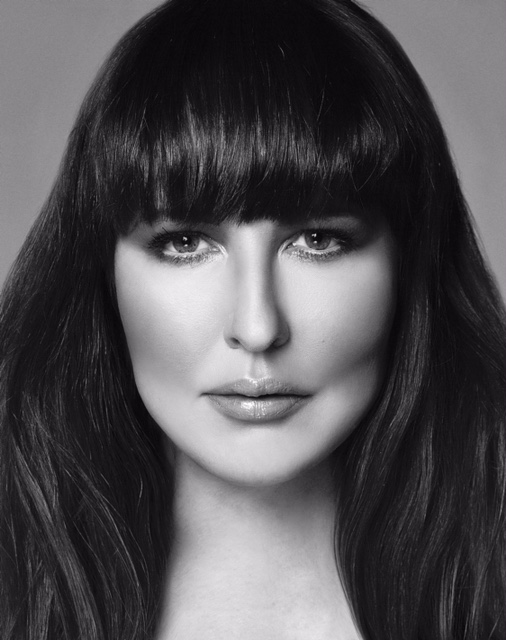 Hello September and hello to the make-up that will effortlessly make the transition from summer to fall.
I've recently been inspired by my boyfriend's love of my make-up free face. My focus will always be healthy, glowing skin as it is the best canvas to work on. As my regular 'Beauty Essentials' readers know, my approach to beauty is from the inside out (more on that next week). Make-Up is only as good as the skin it is applied to. I like to use it to enhance my features and sometimes add that pop pow effect! So let's play…
I've mentioned the fabulous Jane Iredale make-up before and I recently discovered a few star products from their 'Ready to Wear' collection. My absolute favorite being the 'Smooth Affair' Facial Primer and Brightener. The revolutionary PoreAway technology noticeably reduces the appearance of pores; fights blemishes and clogged pores; advanced mineral science nourishes skin; visibly reduces shine to create the ideal make-up canvas (great for those fall/winter getaways to hot climates). I also love the 'PlayOn Lip Crayon' they are easy to apply and extremely moisturizing. I've been using 'Yummy' and 'Charming'. There are seven shades to choose from. For my New York beauties Jane Iredale products are available at Great Jones Spa.
September can still be hot, as we've seen in NY recently, so I am using the Jane Iredale 'Glow Time' a hard working mineral BB creme. Also check out the Tarte 'Amazonian Clay BB tinted moisturizer SPF 20'. Another option that I fell in love with over the summer that will work for the start of Fall is 'Skin Perfection CC Creme' by Per-Fect. It is packed with goodness including; broad spectrum SPF 30, vitamins C&E and Aloe. It is important to create a barrier between your skin and the elements (and for us city girls that also includes a lot of pollution) so for those cooler days I still love Tarte. In particular their 'Amazonian Clay 12-Hour Full Coverage Foundation SPF 15. This feeds your skin and creates a flawless finish! Yes even when it's cooler don't forget your SPF. For the days when I know I'm on camera I will wear a little more coverage. Also from Tarte is the 'Amazonian Clay full coverage airbrush foundation' which also gives you a gorgeous finish. A product I used all summer that I am bringing into Fall is Beccas 'Lowlight/Highlight Perfecting Palette Poured'. It creates natural and effortless contouring and it is great for on the go. Becca is one of my all time favorite beauty lines. Their products are rock stars. I really do not use blusher that much but when I do I turn to Hourglass. Their 'Ambient Bronzer' is a luminous bronze light – a medium tan shade fused with luminous light, a champagne pearl powder for a softer candle lit warmth. Ideal for fair/light complexions. It gives the skin a natural looking sun-kissed glow, so it's perfect for the end of summer.
With Fall comes beautiful new lip hues. Let's pout for the camera…I'm a lover of lipstick and enjoy playing with different colors! BITE Beauty have gorgeous shades that are very moisturizing. I like their high pigment pencils.
I love a sexy cat eye…and I'm forever inspired by Bridget Bardot. Eyeliner has an instant eye opening effect and is perfect for the new season. I play with Marc Jacobs 'Midnight In Paris' perhaps because I want to be there right now with my boyfriend.
To enhance your natural beauty you really do not need to use too many products. Focus on great skin first. I highly recommend getting a facial after the summer, ready for the new season. I enjoy microdermabrasion facials. A microdermabrasion is a non chemical, non invasive procedure that uses a spray of microcrystals to remove the outermost layer of dry, dead skin cells and the result is gorgeous, radiant, glowing skin! Combine this with lots of mineral water and you will walk into Fall effortlessly flawless. I woke up like this…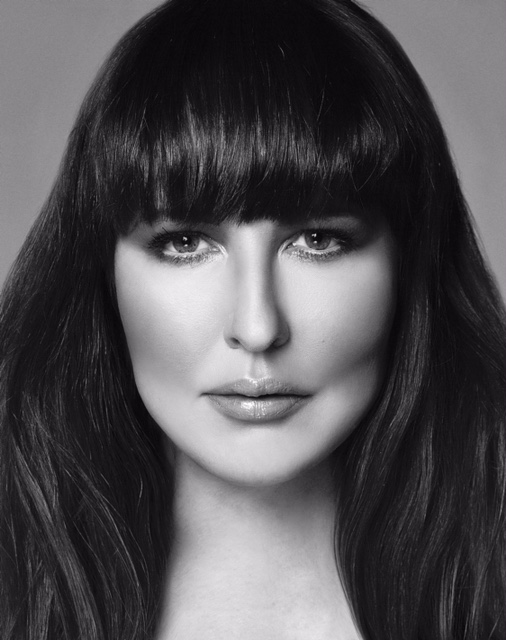 Stay tuned for part 2 of my Fall special coming next week.
All products are available at your local Sephora or Ultra.
www.janeiredale.com
Microdermabrasion is available at most good spas.
Emma is a model, actress and writer based in NYC. Represented by The Mary Anne Claro Talent Agency and MMG model management.Emma enjoys reading your comments and makes every effort to reply to all of them.
Read all of Emma's posts here.