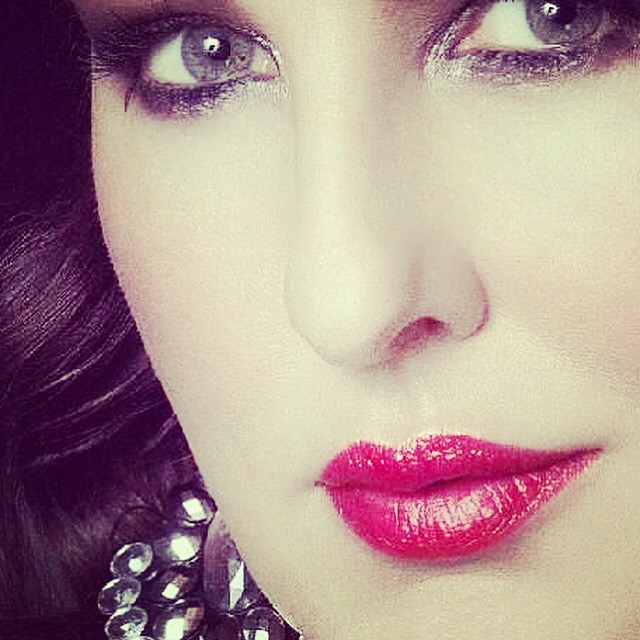 Today is another guest post from Emma be sure to see all of her posts here.
Welcome to the first ever 'Gratitude' edition of Beauty Essentials. Inspired by you. Today we get personal with your skincare needs…..
Let's start with SPF as that was the most popular question and came in varied forms. I will start with Amsterdam…..hello Allison, Amsterdam will be beautiful in the spring. I've yet to experience that unique city, however I spoke to my cousin Lara who went and she said it does not get too cold. April averages at a high of 54F and it's the driest month with just a few short showers. So your skincare does not have to be warrior style protection. I actually use separate products for SPF and moisturizer. Whatever climate I'm in; from tropical to NY winters I always use Mychelle Sun Shield SPF 28 unscented for the face. This mineral based sunscreen includes aloe and vitamin E to soothe and protect. It feels good on the skin, without all the toxic chemicals, (always have individual SPFs for face and body). This is in addition to a good moisturizer. I would suggest Weleda skinfood (for your dry skin) as it is a wonderful barrier for your skin against the elements and acts as a primer too (multi tasking skincare for traveling makes packing easier). I would take Mychelle Advanced Argan oil as it's a tiny bottle with multiple uses. I would gently pat on Argan oil and then my SPF and depending on the temperature that day and your skincare needs, add Weleda. Also take a little face spray incase your skin gets dry while on the go (Rosewater is very soothing on the skin). Another option is Juice Beauty SPF 30 tinted mineral moisturizer, which I use for the beach sometimes as it's just easy and a great option while traveling. Have fun in Amsterdam!
While on the subject of SPF, Anastasia asked about in flight sunscreen that is extra nourishing. I do not look to my SPF to moisturize as I rather have a product focused on that job only and another one focused on moisturizing only. I use the Mychelle sunscreen above and it works wonders (I fly a lot and love looking out of the window). To quench my skin in-flight….Face sprays ! Face sprays ! Face sprays ! Try travel sized CoCoKind organic rosewater, it smells good, feels good and your skin drinks it up. For added moisture Honey Girl Organics Super Skin Food. This feels so luxurious on the skin and I arrive at my destination with nourished, glowing skin. This rich healing formula helps soothe and repair distressed and problem skin and let's be honest flying can stress our largest organ by sucking out the moisture.
Moving onto coconut oil. Miranda asked me what is my favorite way to decant coconut oil while traveling? I don't. I buy the travel packets of coconut oil to avoid all that messing around. I like simplicity and that extends to my travel skincare. The individual packets come in a box. Depending on where I travel and for how long I will take those or buy coconut oil there. For example while in London earlier this year for a few weeks I did just that. The packets are so travel friendly and effortless. Try Spectrum organic unrefined virgin coconut oil packets. Yes it's a little bit more expensive but you are paying for the convenience and it's worth it.
Mia asked, how do you avoid taking a ton of make-up when traveling? Multi tasking magic baby! Over the years I've learnt to pack multitasking skincare and make-up, so that I avoid taking an entire suitcase of beauty products. First of all I have simplified my make-up in general so that helps. So let's start with the base. During the day (and for going out in the evening) I will wear hourglass Vanish Seamless Finish Foundation that comes in a compact stick. Now this also depends on where I am going and for what purpose. For a beach holiday I'd take a tinted moisturizer so I'd have two base products. I love travel friendly make-up and Tata Harpers 'Very Bronzing' is magic in a tiny pot! I have now used this wonder product for a few years and it works in hot and cold climates. It's a natural way to subtly contour your face. This tinted balm is packed with skincare ingredients like peptides to plump and smooth skin as the pigments sculpt and tone. They also have a fabulous tinted lip balm that I wear called 'Very Popular' and take everywhere. Then I will take a highlighter. Nearly every brand offer a travel size version, (Sephora has a travel size section near the register). Hourglass and Du Wop are my favorite. I currently use a tiny pot of highlighting seduction for my cheekbones called 'Double Glow 7' – loving this glow! I use the 'Eye Light' highlighting concealer by make-up artist Natasha Denona to wake up my eyes and conceal any shady business. Add an eyeliner into the mix for that sex kitten pop pow effect (DiorShow Proliner waterproof does the job) and travel size mascara as mascara can be bulky (currently loving It Cosmetics 'SuperHero' because I'm my own superhero so it's pretty appropriate…wink wink…). Then once you have all your basics. Add a lipliner if you want (travel sizes are available or a regular size is not going to crush your space) and a lipstick. The main ingredient for make-up is gorgeous, glowing, flawless skin so that should always be the focus and the make up should be quality over quantity. It lasts and looks better on your skin.
The same applies to skincare. Mai asked the same question regarding skincare for an upcoming trip she has. Multi tasking travel friendly skincare saves the space. CoCoKind have wonderful products. Their organic facial cleansing oil I took on a recent trip and I'm taking it again on my next trip. It is small and does the job. Argan oil has multiple uses (as mentioned previously). It can be used under the eyes, on the face to moisturize, and on the hair to combat frizz. The coconut oil packets I mentioned earlier are great for taking off eye make-up also. Mychelle SPF as mentioned above for the face.Travel friendly gems I use and love are: CoCoKind Organic Chia Facial Oil for layering or wearing alone.Badger Damascus Rose Beauty Balm is superb for traveling with its multiple uses. Use it on the face, under the eyes (my favorite use), neck and hands (even on the toes….). We don't need so many products and I think half the battle is accepting that and embracing the fact less is more with skincare and makeup and always remember quality over quantity.
The final question is from Marcia and she asked what products do I recommend that are fragrance free and just as effective? My absolute favorite skincare line that has superior results is Tata Harper and their products have no harmful chemicals or synthetic fragrances. They are made with clean ingredients and gentle enough for sensitive skin. I would use any of their products, they are all fantastic! And the story behind the brand is inspiring.
I've enjoyed listening to what skincare concerns you have and I invite your feedback in the comments section. I do hope I've given you enough options and inside beauty gems to keep you flawless while traveling.
Wherever your travels take you over the festive season enjoy every minute of it. Soak it all up. Cheers to an incredible 2017…..see you in 2018 beauty lovers!
Directory.
All products are available at your local wholefoods.
Tata Harper, Hourglass and Tarte are available at Sephora nationwide.
Www.duwop.com
Emma is a model and actress based in NYC. Represented by Expressions Models.
Stay up to date with all beauty tips and behind the scenes model gems on Instagram @emmaukny