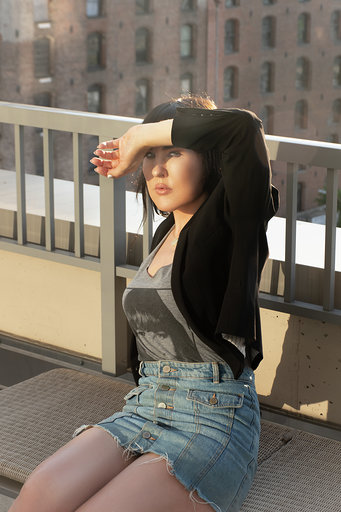 Happy loving abundant July beauty lovers….as we glow into this new month make sure you have your skin warriors to protect your largest organ during your summer adventures…these are your beauty essentials.
First to the stage is sunscreen. As mentioned in part 1, not all sunscreens are created equal. In fact most have ingredients that work against your skin and therefore your body (as what we put on our skin goes in our body). My go to is Mychelle. I use their face sunscreen daily while on the go in NYC. Take a look at their website www.mychelle.com I also tried Babo Botanicals for my body. It's SPF 30 for extra sensitive skin and I love it. Take a look at www.babobotanicals.com
I've been a lover of Juice Beauty for years and recently started using their tinted moisturizer again. This 4-1 multitasking BB cream blends zinc broad spectrum SPF 30 mineral coverage, and powerful antioxidant rich apple, grape and aloe botanical juices for a radiant, protected, even toned complexion. This helps prevent premature signs of aging caused by everyday sun exposure and you can never start too young. Prevention is key. I use it on my décolletage as well as on my face. It feels wonderful on the skin.
I like to layer my skincare all year. I just adjust the products according to the season and climate. So let's layer together…I absolutely love love love Vitamin C serum by Mad Hippie. I notice a distinct difference in the quality of my skin tone when I use this consistently. Mad Hippie is a fun, holistic, hard working, result driven skincare brand that I highly recommend. I layer this serum with hyaluronic acid serum by Reviva Labs. This hyaluronic acid serum is the absolute best. I notice such a difference when I use this; hydrated, smooth glowing skin. All of these products are fabulous for traveling so you strut off that plane hydrated, glowing and ready for the world.
Darling hold on I have to spritz…….ahhhh that's better. As my loyal beauty essentials ladies know, I love a face spray. I continue to use the Organic Bulgarian Rose Water. In the concrete jungle, on the plane, on the beach, in the elevator, while making love (hope that makes you laugh). I will spray anywhere…it immediately refreshes and calms the skin for the preferred dewy glow. Wink to the camera….
Beauty sleep is essential. I find that my skin benefits from the vitamin A serum while sleeping. I am absolutely loving Mad Hippie Vitamin A Serum to heal the skin as you sleep. Great for sun damage, brown spots and helping (and preventing) wrinkles. The result is beautiful, youthful skin when you wake up. I also love to layer the SIBU beauty organic Luxe Oil over this serum when I sleep. After all I am the SIBU beauty campaign model…..
Wherever your summer takes you…love up yourself and let that love radiate out into the world. Surround yourself with people who honor your worth and support you and always stay true to yourself. Here's to an epic summer, creating cherished memories and always with gorgeous glowing happy skin…..love Emma.
Emma is an agency represented model and actress based in NYC and the the face of SIBU beauty.
You can stay up to date with Emma's work on Instagram @emmaukny
All products are available at your local wholefoods.