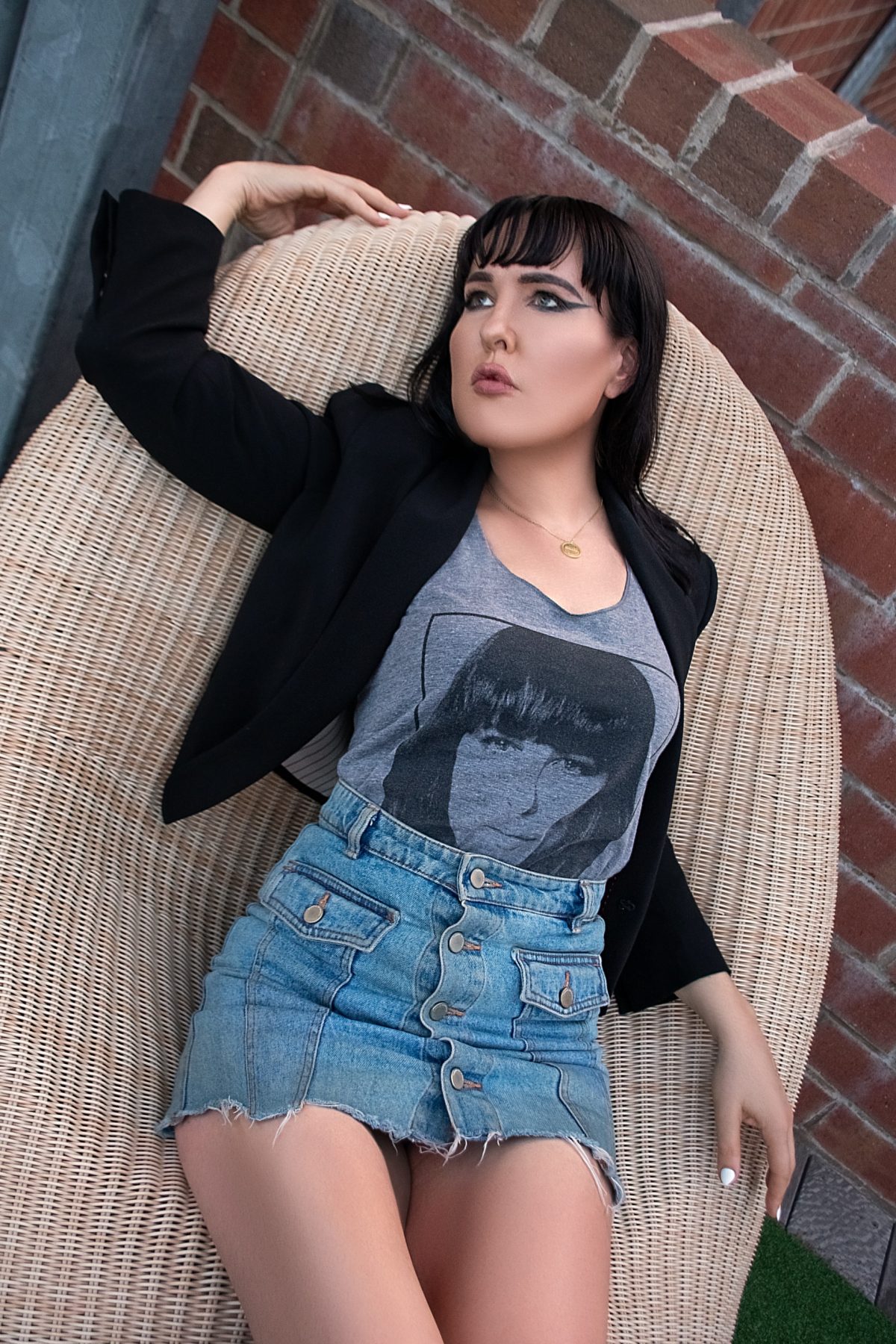 As we enter my favorite season and take off the layers more of our skin is reveled and so today the focus is on glowing summer skin…..because healthy skin is sexy skin.
I'm also so happy to share a project with you that I've been working on. Just in time for the summer, Moulton by Emma J is officially open. If, like me, you are a lover of tee shirts then I feel confident you will want to rock this. I designed this tee shirt in NY and it was made in LA. The proceeds are going directly towards my directorial debut on nutritional awareness. A story of empowerment through nutrition following my mums journey with ovarian cancer. You can shop (and also see the full campaign and learn more) here moulton-by-emma-j.myshopify.com So let's create the only accessory we need for our summer wardrobe. Flawless skin.
Let's talk basics. Creating moisturized skin from the inside out. Drinking filtered water is one of the most rewarding ways to improve your skin and one of the cheapest. I'm drinking 2 liters a day minimum right now. I've been adding chia seeds (as I've mentioned before in Beauty Essentials) to help me. This superfood plumps up the skin and gives it that extra pop pow glow. Bursting with omega goodness, in fact almost 5 grams per 1-ounce serving makes chia seeds more potent then flax for that skin loving omega boost. And a super bonus fact – chia seeds can help in preventing excess belly fat because of their stabilizing effect on blood sugar levels and insulin resistance. Glowing skin and a bikini body, bring on the chia baby! I simply add the raw seeds to water and then let the seeds plump up and drink.
While we're focused on the inside, it's important to understand the connection between skin and our digestive tract. I've been using probiotics for over a decade and as a vegan my choice is very limited. So I'm thrilled to share a recent discovery with you. Probiology Probiotic Skin Therapy by Belle & Bella. In case you didn't know the GI tract and skin are both organs of detoxification. We need a healthy balance in the gut to break down food, absorb nutrients and yes eliminate toxins. Problems in the skin arise when there is an imbalance in our gut flora. A result of chronic inflammation in the skin (our largest organ) can be seen as acne and other problems that start weeks before they are seen on the actual skin surface. If you are suffering from any type of skin condition getting your gut flora in balance is non negotiable and where you should start in your skincare regime.

A little sunscreen interlude…..As a city girl even though I take good care of my skin the pollution it faces daily can stress it out. I always wear sunscreen as a barrier. Not only for the sun but the pollutants. Not all sunscreens are created equal. In fact most have ingredients that do more harm then good. So investing in a non toxic sunscreen is exceedingly important. I use the sunscreens by MyChelle.
So smooth I want to kiss myself…..As a skin prep I use a body scrub and a face scrub. Dead skin has to be removed in order to reveal glowing, healthy skin otherwise it builds up and the result is dull skin. My go to body scrub is infact from Trader Joe's. I've used this for years and it works just as good as any expensive scrub. The lavender salt body scrub is $5.99. Amazing right! My skin is so soft after and it just glows. For my face, the Brightening facial scrub by Acure is incredible. Organic, non toxic and gentle enough for sensitive skin. Yes the result is brighter skin.
Now we have the canvas to build on. Next we will discover the skincare products to carry us through the summer. Stay tuned for part 2 beauty lovers…..
Shop moulton by Emma J
Moulton-by-emma-j.myshopify.com
Get interactive on Instagram @moultonbyemmaj
All products mentioned are available at your local wholefoods.
Emma loves hearing from you and answers all comments….