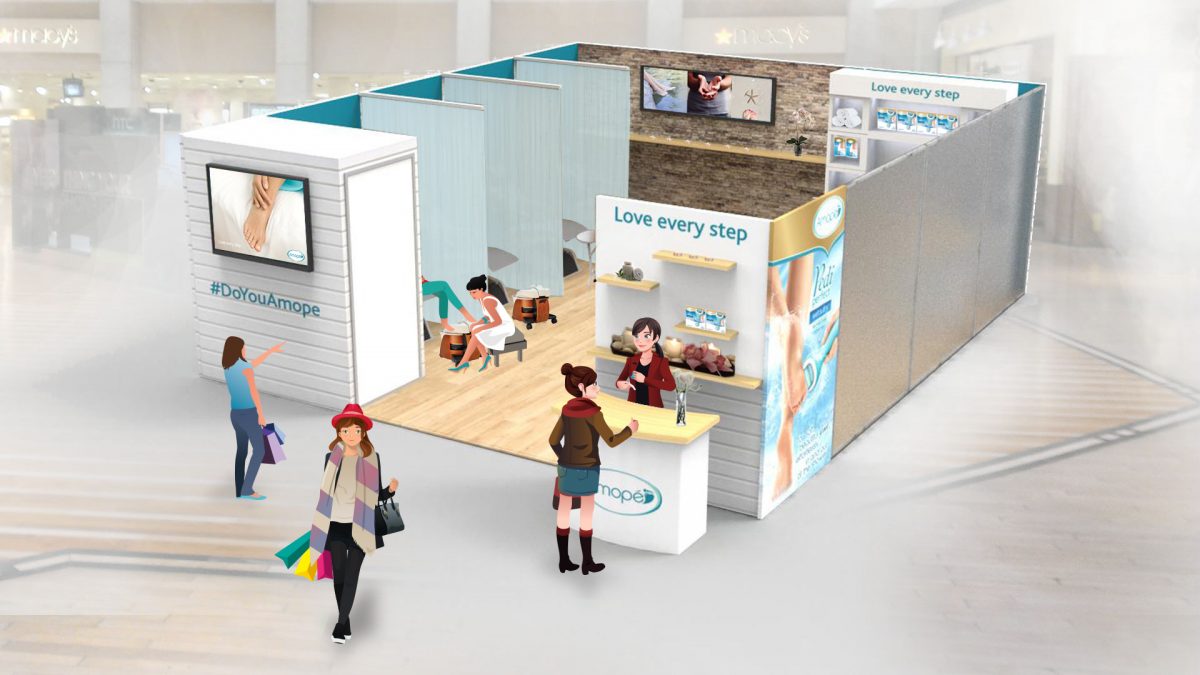 Disclosure: This post and my appearance at Woodfield Mall are paid sponsored promotions by Amopé.
You like shopping and free mani/pedis don't you? I'm super excited to partner with Amopé here in the Chicago area for the Amopé Beauty Boutique, where consumers can kick up their feet for a partial pedicure and get sandal season-ready all weekend long!
All you have to do is come join me at Woodfield Mall in Schaumburg this weekend at the popup Amopé Beauty Boutique spa. Stop by, and you will receive a five minute partial pedi with Amopé's newest electronic foot file, the Amopé Pedi Perfect Wet & Dry Rechargeable Foot File.  You will also receive a five minute partial mani utilizing the Amopé Pedi Perfect Nail Care System (no polish so you can shop without worrying about smearing things).
I will be there from 11am to 3pm on Saturday, May 14, and the Amopé spa will be set up and running Friday May 13 from 1pm-7pm, Saturday, May 14 from 11am-7pm, and Sunday, May 15, from 11am-6pm. Woodfield Mall is at 5 Woodfield Mall Drive, Schaumburg, IL 60173.  The boutique will be in the center walkway area near Macy's (between Macy's and Sears).
If you are not familiar with Amopé, the company makes a great line of products for your feet and nails. I am particularly in love with my Amopé Pedi Perfect Wet & Dry Rechargeable Foot File.  As a distance runner, I am very hard on my feet, and I use this to keep calluses at bay. I recently got my husband hooked on it as well. It is super easy to use. You simply turn it on and let it go to work on those rough areas.  It does a particularly nice job of smoothing rough heels and works much better than manual products. If you come to the popup spa at Woodfield Mall you can try one in person.  They also make a neat electronic nail care system and have a couple of awesome creams and lotions.
Stop by and enjoy some free spa time and visit with me about the latest trends for Spring, and how I use Amopé products to keep my feet and nails looking good.
You can also follow along with the Amopé Beauty Boutique Tour at www.beautyboutique.amope.com and share your photos by using #DoYouAmope.  Amopé is visiting other cities as well, so if you are not in Chicago, check out their website to see where you can go to give the products a try.
#DoYouAmope