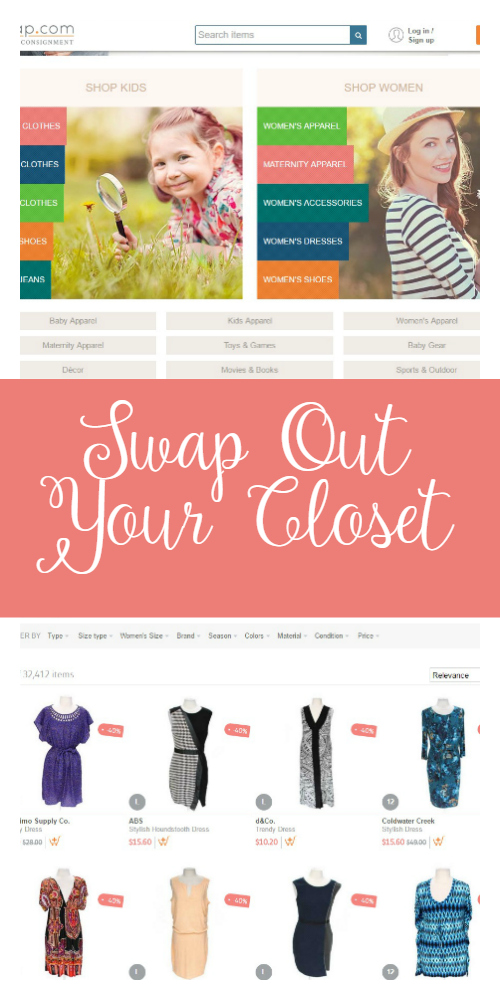 Disclosure: This post is sponsored by Swap.com. 
Are you tired of your old clothes and looking for an affordable way to get some new ones? Try consignment though Swap.com! It is a fun and profitable way to switch things up!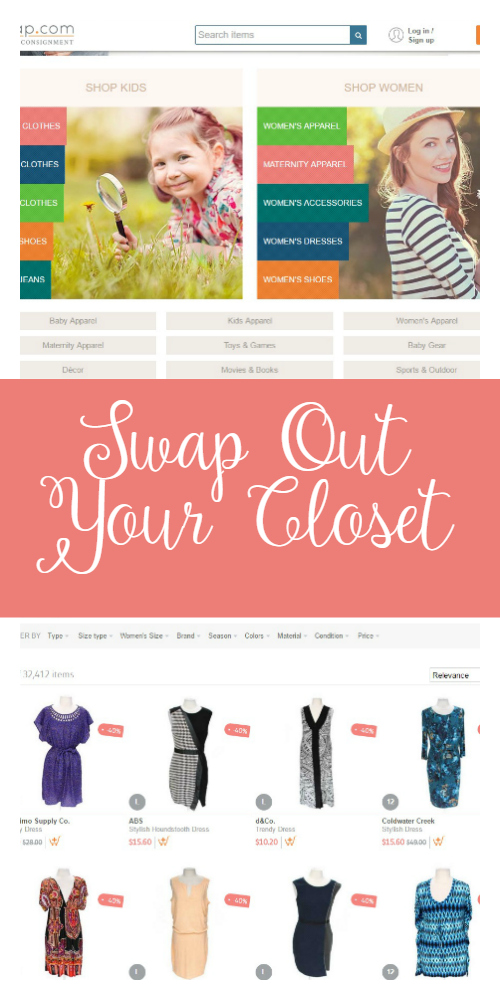 Swap.com started from a simple idea: Take items that people no longer have use for and help them trade for useful items, or even make profit. Swap.com started in Helsinki, Finland and moved to the US in the fall of 2012. Now, its warehouse holds over 650,000 items from its customers and it is growing every day. Swap.com started as an online kids' consignment store, selling baby and kids' clothing along with baby decor. In 2014, it introduced women's apparel and accessories.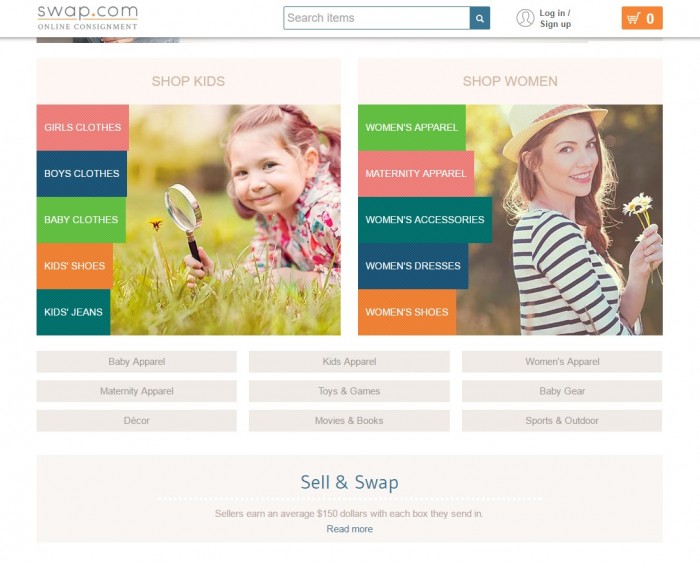 Swap.com works in two ways for customers. Customers can send their lightly used items to Swap.com in order to sell. The company has created a simple process. Customers sign up, print a shipping label, pack a box of goods, and ship it to Swap.com. Staff will then photograph the items, provide a description (size, color, brand, etc) and send customers an email. Customers control all the pricing. Once they have priced their items, they will be live on the site. When a customer's item has been purchased, the site will ship it out and send payout to the customer every two weeks via a PayPal account.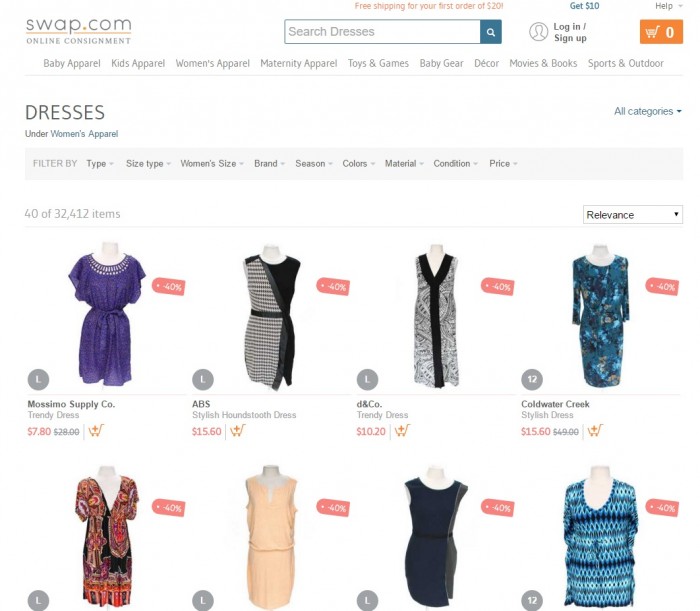 The other side, customers can enjoy shopping with the site, so it is a great way to swap out your closet! Purchasers save up to 95% off retail prices and still get amazing brand names for less money. Most items are new with tags or almost like new. Customers can filter for gender, size, season, etc on the website. It is super easy to use.
Learn more at Swap.com and follow the company of social media:
Facebook
Instagram
Twitter
Pinterest