Dry shampoo is something that I lack experience with, yet I have been asked on several occasions what the best dry shampoo is.  So,  I decided to run this article syndicated from Total Beauty on the best and worst dry shampoos.
If you are curious about a dry shampoo or want to find the top rated and lowest rated dry shampoos from Total Beauty readers, take a look.
Here's a roundup of the good, the bad and the so-so dirty-hair-hiding products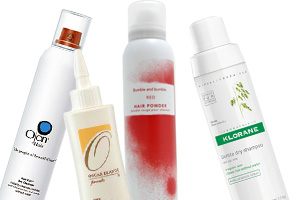 This is a TotalBeauty.com hair care for women article
Total Beauty readers share which dry shampoos are their best friends and which ones make their hair look dirtier.
If you have a favorite dry shampoo that you think I should review, list it below in the comments. I could use some suggestions!