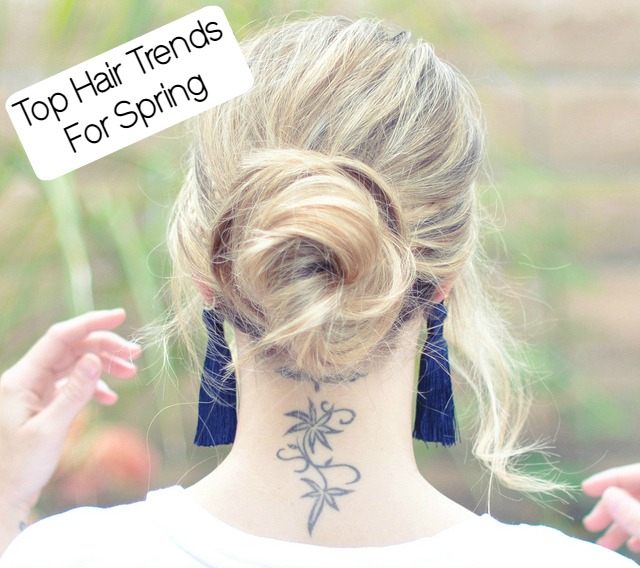 Winters already seem a thing of the past, so get ready for a new makeover for the coming spring season of 2017! And what better way to update your whole look then trying out some new hairstyles?
Here are the a few top hair trends for spring 2017:
Messy High Buns
This is a hairstyle that gets the tresses off the nape of the neck but can still make others sigh with desire. They can be tried in a hundred different ways that give you a makeover every single time. To execute, tie a pony tail, twist hair all around in a circular motion at the base of the pony, and use bobby pins to hold the hair at the end to your head, tucking it underneath the bun. This hairstyle will work best for those who have a long neck, and you can have hair piled up at the top of your head.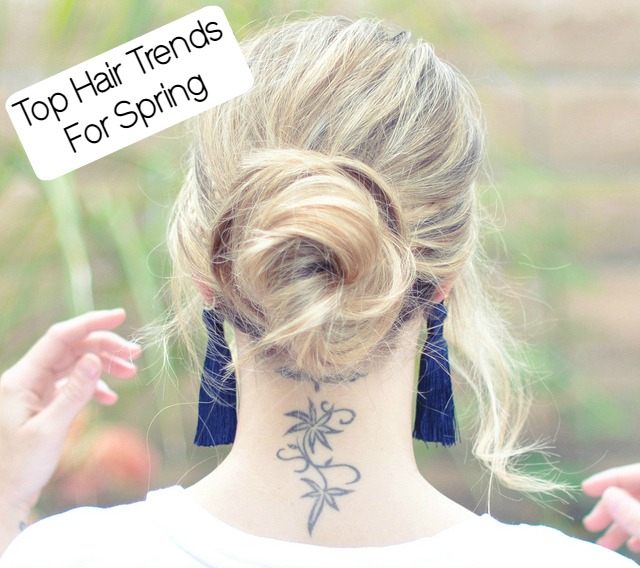 Low Ponytail
Their appeal lies in the fact that they are a spectacular time saver and leave you feeling cool and comfortable. Perfect for getting away with bad hair days, you have to secure them at the nape of the neck, so that the locks ooze out sexily and caress your neck. Be sure to let the hair that comes out loose, stay lose. This will prevent you from giving a hard appearance. There's a reason why celebrities the likes of Sandra Bullock and Emma Stone have taken to low ponytails the way bees take to honey. Although their hair stylists have most probably poured sweat and blood into the meticulous details that complete their do, their purpose is to make them look effortless and casual, one that their large audience can relate to. Here, Taylor Swift looks perfect with her low ponytail.
Long, and Straight
Extensive layers with bangs are out. One length straight haircuts and center parting are in. Make sure to blow dry then instead of straightening them in order to retain volume. The key to rocking this hairstyle is having the attitude. Top it off with a pair of over sized sunglasses with your head held high, and flaunt your style. It's guaranteed to give you that classy French glamour and make heads turn! This hair style is becoming the hottest sensation in 2017.
How will you wear your hair this spring and summer?