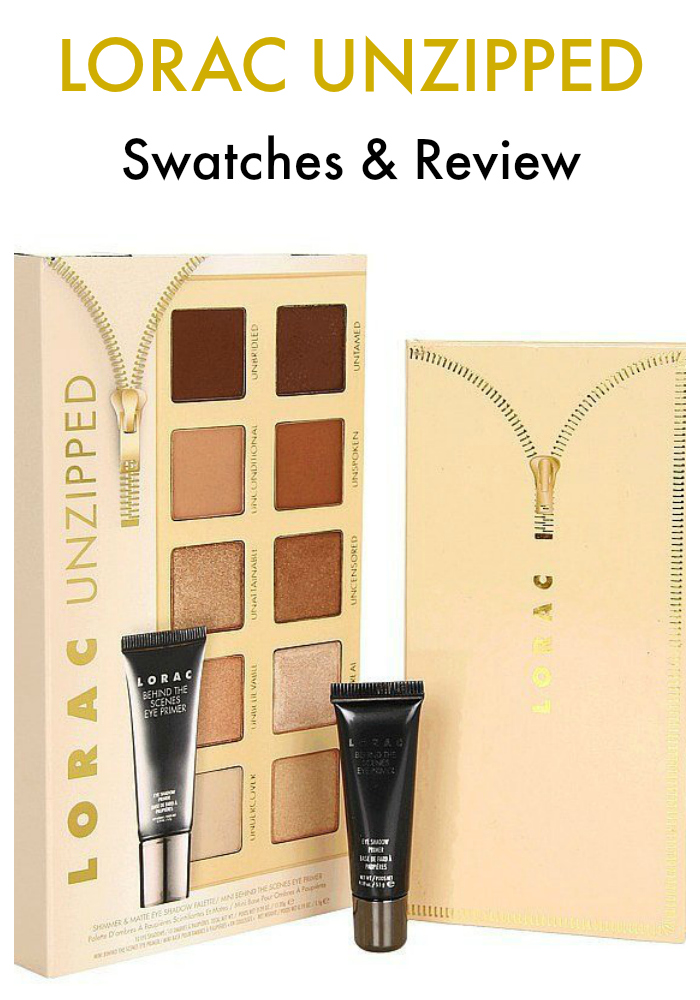 I can't rave enough about the LORAC Unzipped Palette, which has had a good run ever since I first wrote about it years back. There is a reason that LORAC Unzipped has stuck around and so I decided to update my rather old post on it. The LORAC Unzipped Palette swatches here are back in my old photography days, so they are not great, but they do the job I think/hope.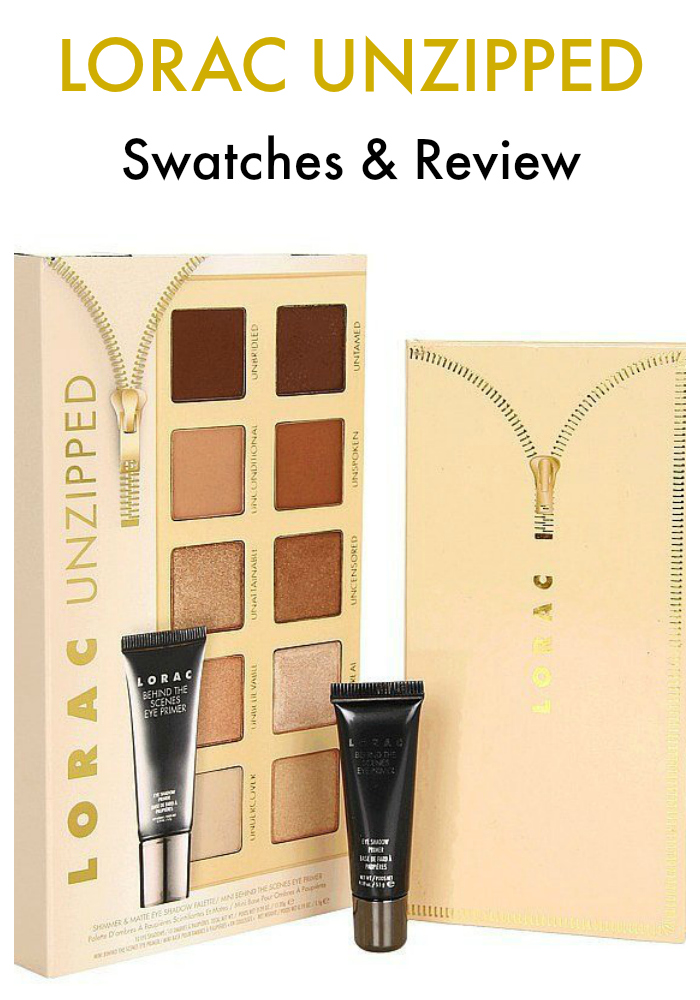 If you like nude and neutral shades, the LORAC Unzipped Palette offers an alternative to the Urban Decay Naked line. Unlike for example, the Naked 2 Palette, which was a bit too shimmery for my tastes and for most daily makeup looks for anyone over 25-30 or so, LORAC Unzipped, has a nice mix of shimmer and matte shades that I find also apply and blend better than the Urban Decay shades. Now don't take that as a dig at Urban Decay, it isn't, I really love their products, and their newer Naked basics have a lot of mattes that I love, but I think LORAC has really outdone them here. Below are photos and swatches of the LORAC Unzipped Palette.
LORAC Unzipped Review
The Unzipped Palette contains ten neutral/nude shades that tend to not be overly warm or cool, making the palette pretty universal for most skin tones. Also included is a sample size of Behind the Scenes Eye Primer, which is a quality eye shadow primer.
Packaging is a sturdy magnetic enclosure case.
LORAC Unzipped Palette Swatches
Here are LORAC Unzipped swatches. From the top row of the palette are the shades Undercover (matte nude), Unbelievable (copper shimmer), Unattainable (bronze shimmer), Unconditional (matte fawn), Unbridled (matte merlot).
And here are swatches of the bottom row of the Unzipped Palette with the shades Undiscovered (gold shimmer), Unreal (champagne shimmer), Uncensored (chocolate shimmer), Unspoken (matte sable), and Untamed (bordeaux shimmer).
The shadows in the LORAC Unzipped Palette have wonderful pigment density and are just the perfect texture to blend well without being so soft and messy that the shades get muddy. I don't ahve any particular issues with fallout from the palette. I already know that I will be wearing this palette out! Update: I did! This is one that I purchased a second of after I hit pan on several of the matte shades.
I also sometimes carry this palette with me when I travel since it is so versatile and you can get a lot of great looks from it. See more in my article on flying with makeup.