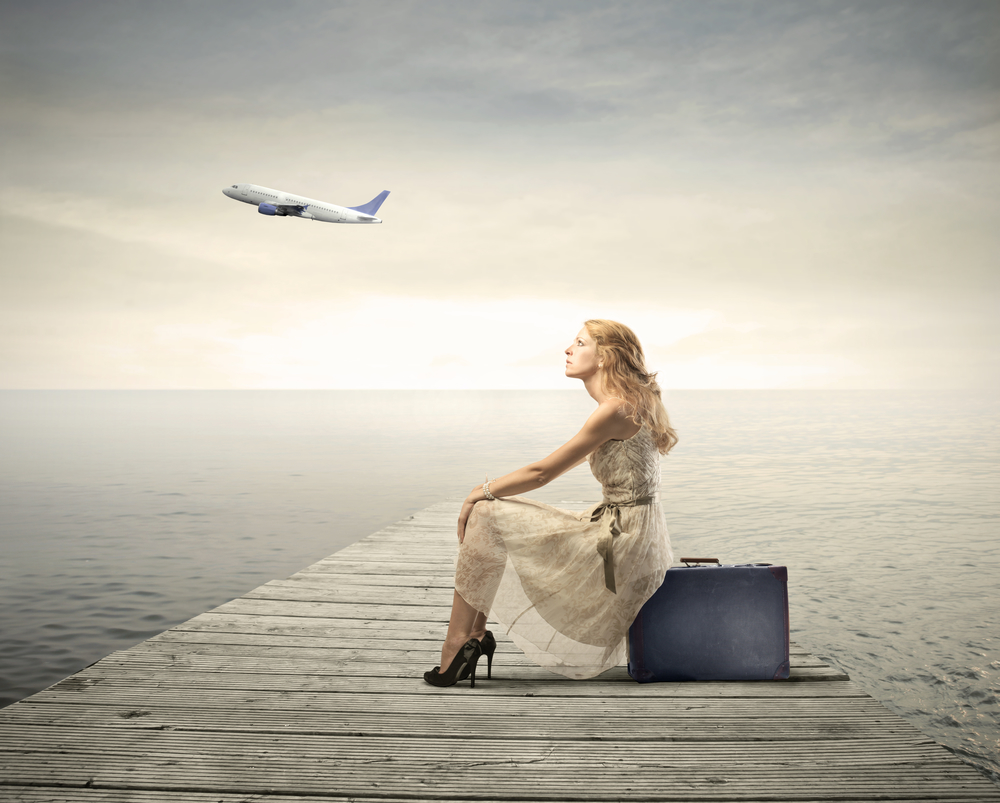 Flying With Makeup
In honor of being trapped in Detroit this week because of problems with a Delta Airlines plane, I bring you this post on flying with makeup in your carry on luggage. You can also read the TSA rules here. When I set out on my trip, I decided to take only carry on luggage to avoid Delta's checked baggage fee and because I had short connections that made me worry about losing my luggage. Since I got stranded, I am very glad that I made that choice! Anyway, bringing some basic makeup on the airplane was important to me, so this post is about what I did. But first, here are the basic carryon rules and cosmetic items that fall under them:
Liquids and gels are limited to items on 3.4 ounces (100ml) or less and to the amount that can fit in a single one quart plastic baggie: This includes fragrances, liquid foundations, liquid concealer, mascara, and lip gloss.
Special note about fragrances and hairspray: aerosols and flammable liquids generally are not allowed. However, TSA states they are OK in the limited amount of personal care items. This means only less than 3.4 ounces and what will fit in your plastic bag for liquids. To be safe, pack non-aerosol hairspray samples and only very small fragrance samples.
Solids are OK: This includes pressed powders. I have always considered balms and lipsticks to be solids and never had a problem carrying them on. To be safe, I tend to stick a plastic bag in my purse so I can put them in it if a question arises. But I have never in many years of traveling and flying wiht makeup had a question about them happen.
Remove the plastic bag of liquids from your carryon and send it through the scanner in a bin. Pressed powder items and other solids can stay in your bag.
TSA Precheck and Traveling with Makeup
If you are a trusted traveler through the TSA precheck program, you do not have to take your liquids out of the carryon at airport security. I became a member of TSA precheck recently and really enjoy how quickly it gets me through the security lines.
Tips for Flying With Makeup and Cosmetics
Here are a few tips for flying with makeup and carry on cosmetics:
Pack powder makeup when possible. Consider bringing a good powder foundation instead of liquid. For example, I love my MAKE UP FOR EVER Duo Mat Powder Foundation. I also like Sephora Matifying Compact Foundation
Bring sample sizes of liquid items. A regular mascara is going to be under 3.4 ounces, but why take up a ton of space, especially when all you get is a one quart bag? Try packing a sample sized mascara and lip gloss. I love getting sample kits from Sephora Favorties for things like this. Samples are also great for you skin care needs!
Pack an eye shadow palette. Individual pots of shadow take up more space. Pick a palette with multiple shades that you like and everything will be more compact. Even for solids, sample sizes or multi-function palettes save space and are easier to pack. I like Tarte and the Urban Decay Basics palettes. I also love traveling with my Tarte Rainforest After Dark Palette, but it is limited edition and getting hard to find. I take LORAC Unzipped when I have space and want a lot of neutral shades
Pack light. This isn't the time to bring your entire lipstick collection! (This coming from the person who puts 6 lipsticks in her purse plus a few balms).
Here is what I brought on my trip:
In my packed luggage, I took a Sephora powder foundation, a sample sized powder blush, and a MAC eye shadow palette from last year's MAC holiday collection. I picked the MAC eye palette because it came with a small brush instead of a sponge applicator, so I didn't need to pack a brush, and because it happens to have several favorite fairly neutral fall/winter shades in it.
In my bag of liquids for TSA inspection: A benefit bad gal sample mascara, a sample sized high pigment Dior lip gloss, and a full sized Hard Candy sheer lip gloss (because I just can't live without it). I also packed a few samples of cleanser and and moisturizer. That left room for toothpaste, deodorant and any other miscellaneous liquids and gels. I used the shampoo at my hotel (not great stuff, but it was fine for the short trip).
The packing worked quite well. Everything fit and TSA did not question anything.