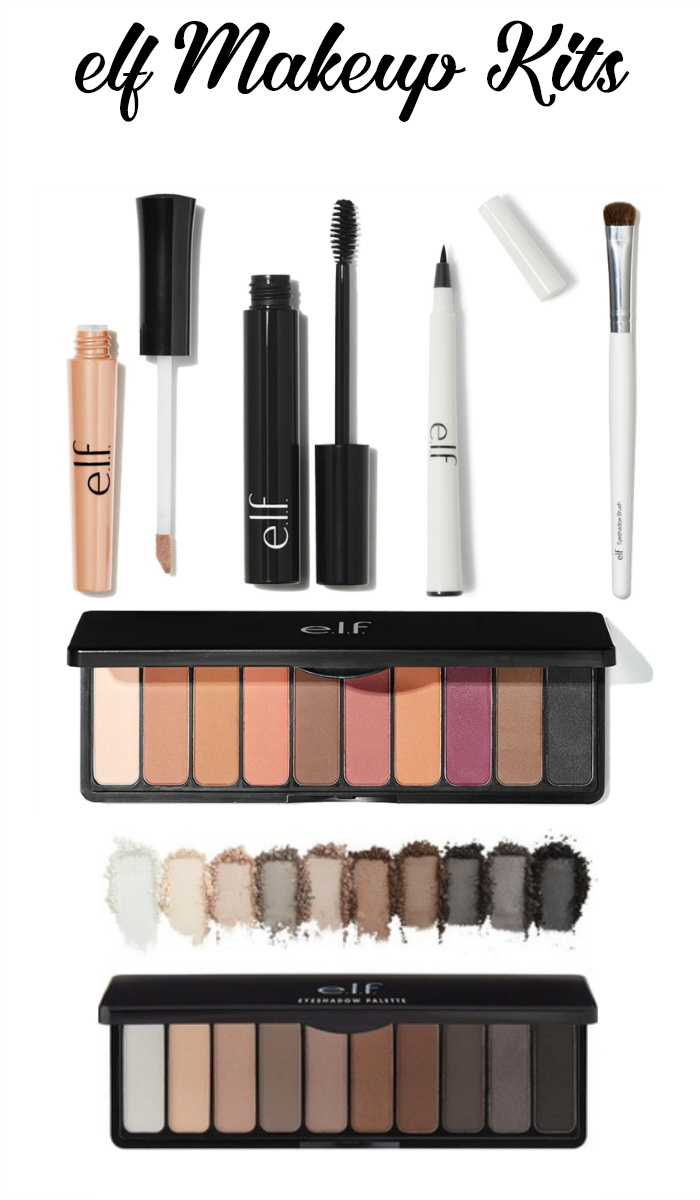 e.l.f. cosmetics, short for Eyes Lips Face, are one of the great makeup values out there, and I tend to recommend them for those who are seeking good budget cosmetics. The company focuses on affordable makeup, surprisingly affordable actually, and they carry a full line that includes some really nice makeup palettes. If you want a nice affordable set put an elf makeup kit or palette on your radar!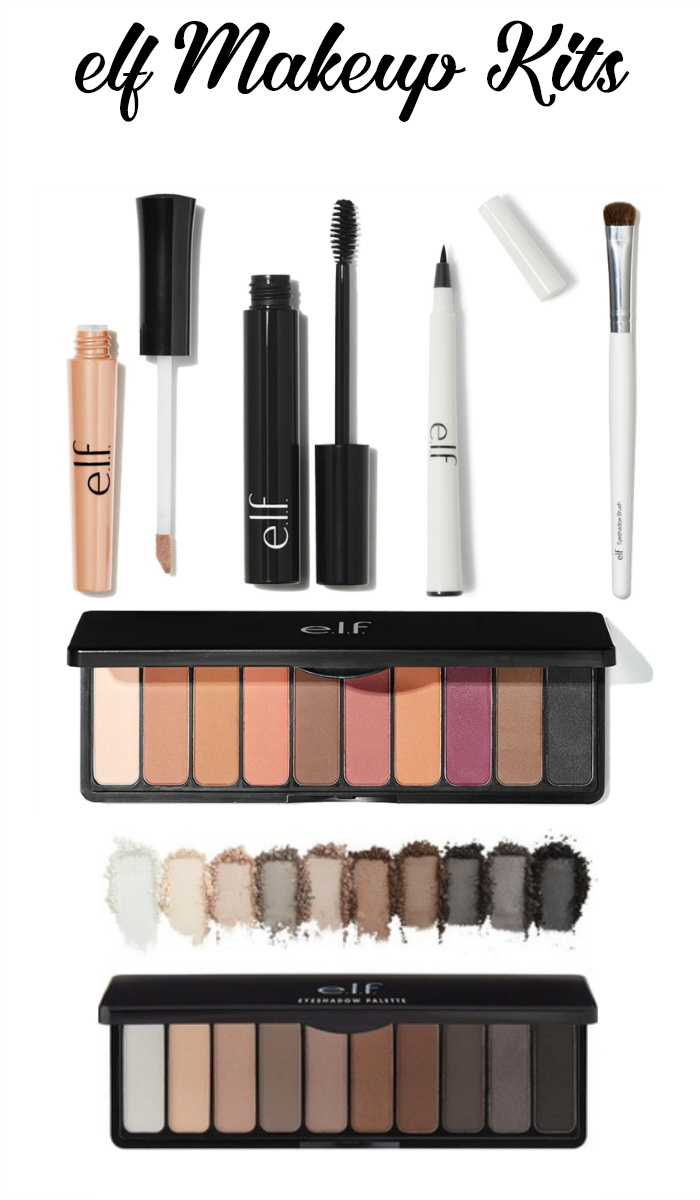 Eyes Lips Face Makeup Kit Choices
For years I owned an e.l.f. Studio 27 Piece Makeup Collection that was given to me by a company representative at a conference. The kit consisted of a hard plastic case that, when opened, folds out to reveal a full makeup kit, including the following: 9 Eyeshadow Shades, 1 Cream Eyeshadow Shade, 1 Blush, 1 Bronzer, 10 Lip Gloss Shades, 1 Brow Powder,1 Eye Liner Pencil, 1 Dual-ended Eyeshadow Applicator, 1 Face Brush, 1 Small Precision Lip Brush.
It was a quality kit at a great price. Now e.l.f. has a lot of great eye shadow palettes and other kits. Again still at great prices. Eyes lips Face makeup in general is of perfectly good quality. I put it on par with most general drugstore brands in terms of pigment density. The eye shadow wears pretty well, and the shades are particularly nice. The blush tends to wear just fine for me, although I do reapply it part way through the day. The lip products are decent quality. Overall it is a good budget brand and the kits and palettes are good affordable gifts.
Pictured above is the eyes lips face summer kit (buy it here) and the everyday smoky eyes palette (now avaible in this related palette)
Eyes Lips Face Mineral Makeup
e.l.f. also offers a variety of mineral makeup although I think they are phasing it out as it is getting herder to find. I also like L'Oreal Bare Naturale, which you can still easily get. The mineral makeup is comparable in ingredients to some of the popular, and fairly expensive mineral makeup foundations out there, but at a lower price. The elf makeup is paraben free, but do contain bismuth, as many mineral makeup brands do.
Overall, if you want a good value in cosmetics, e.l.f. is worth checking out for everything you need for eyes, lip, face. The prices are great, but quality isn't lacking.