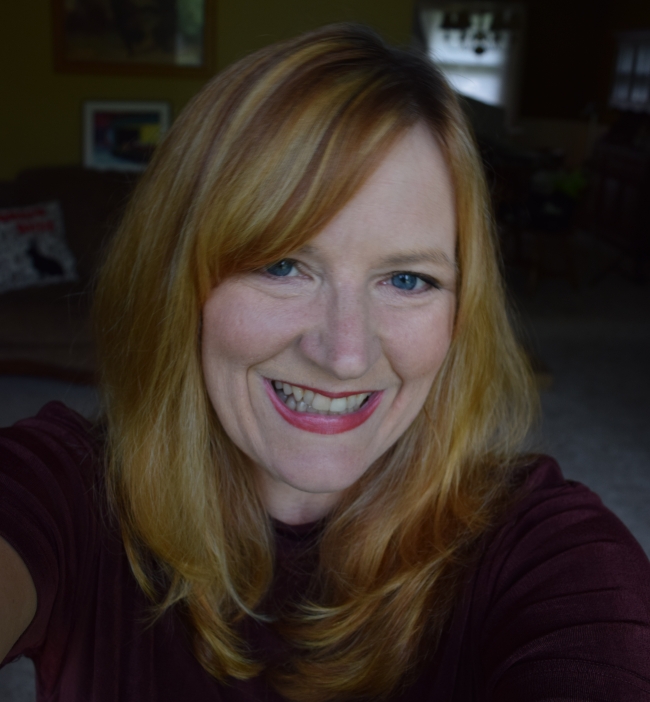 Thank you Galderma Laboratories, L.P., makers of Mirvaso® (brimonidine) Gel, 0.33%*, for sponsoring this post. Vote for your favorite no-makeup selfies here to enter into Galderma's "Break Up with Your Makeup" sweepstakes for a chance to win one of three $500 gift cards.
Do you feel confident in your skin? Do you suffer from redness associated with rosacea? How would you like to say goodbye to constantly having to use concealing makeup? Read on to see how you can break up with makeup and also enter the Galderma Break Up with Your Makeup Sweepstakes for a chance to win one of three $500 gift cards!
Tips For Dealing With Rosacea
I have dealt with rosacea on and off over the past couple of years. I find that the following tips help quite a bit with it.
(1) Talk to Your Doctor: Rosacea often responds to prescription medication. Mirvaso® (brimonidine) topical gel, 0.33%* is one of Galderma's prescription skin care products, and is used to treat persistent facial redness associated with rosacea. With treatment, you can potentially get away from packing on the makeup and back to a makeup-free natural look. Ask your doctor about Mirvaso Gel and other treatments from Galderma.
(2) Use Skin-Calming Moisturizers: While prescription medications can help, it's also important to keep your skin hydrated with products formulated for sensitive skin. Avoid products and ingredients that can irritate skin. Read labels and talk to your physician about recommendations.
(3) Make Sunscreen a Habit: Regular use of sunscreen is also critical for healthy skin, and it is particularly important for those with rosacea.  Do be cautious about chemical sunscreen formulas though, as those can irritate some people. Instead, look for physical sunblock such as Zinc Oxide. Seek out transparent forms to avoid a white look from the zinc.
(4) Sleep Well: Regular and complete sleep helps keep your skin looking fresh and in the best shape.
(5) Stay Hydrated: Moisture doesn't just come from creams, it comes from drinking water too. Staying hydrated will keep your skin in its best condition and assist with healing. Don't like plain water? Try a healthy smoothie to add nutrients for your skin!
Enter the Break Up With Your Makeup Sweepstakes
Enter to win one of three $500 gift cards!
Indication: MIRVASO® (brimonidine) topical gel, 0.33%* is an alpha adrenergic agonist indicated for the topical treatment of persistent (nontransient) facial erythema of rosacea in adults 18 years of age or older.
Adverse Events: In clinical trials, the most common adverse reactions (>1%) included erythema, flushing, skin burning sensation and contact dermatitis.
Warnings/Precautions: MIRVASO Gel should be used with caution in patients with depression, cerebral or coronary insufficiency, Raynaud's phenomenon, orthostatic hypotension, thromboangiitis obliterans, scleroderma, or Sjögren's syndrome. Alpha-2 adrenergic agents can lower blood pressure. MIRVASO Gel should be used with caution in patients with severe or unstable or uncontrolled cardiovascular disease. Serious adverse reactions following accidental ingestion of MIRVASO Gel by children have been reported. Keep MIRVASO Gel out of reach of children. Not for oral, ophthalmic, or intravaginal use.
*Each gram of gel contains 5 mg of brimonidine tartrate, equivalent to 3.3 mg of brimonidine free base.
You are encouraged to report negative side effects of prescription drugs to the FDA. Visit WWW.FDA.GOV/MEDWATCH or call 1-800-FDA-1088.
All trademarks are the property of their respective owner.