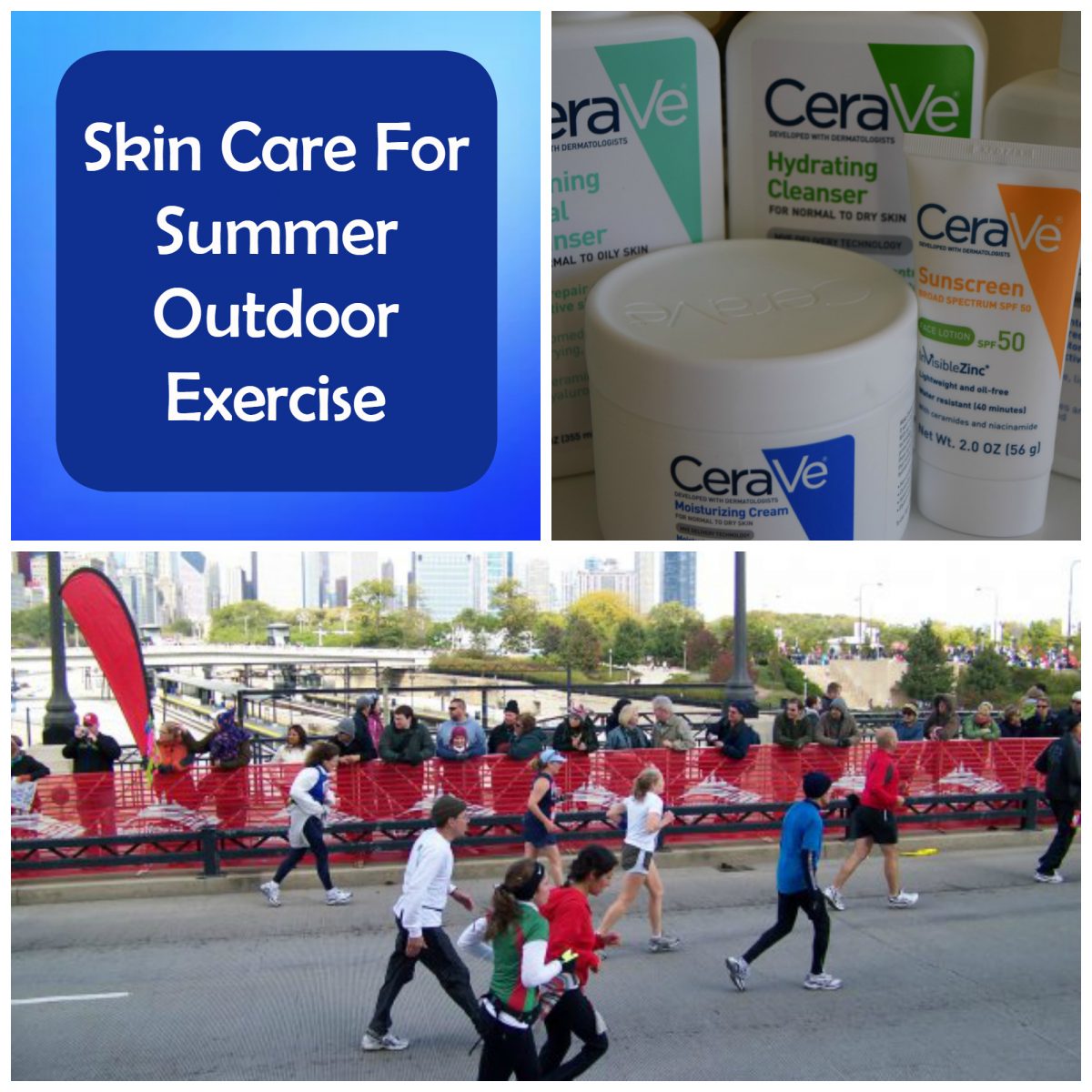 This shop has been compensated by Collective Bias, Inc. and its advertiser. All opinions are mine alone. #CeraVeSkincare #CollectiveBias
It sure did take awhile for spring to get here in the Chicago area, but when it did so, it went almost straight to summer. I did my first hot long run last weekend and realized that I wasn't quite ready for it! In addition to acclimating my body for running in the heat, I also change my skin care in summer. Summer usually means oilier skin for me, but on some days it can be dry if I get extra sun, and I need to increase my use of sunscreen in summer. Here are some ways to care for your skin in summer, especially if you exercise outdoors.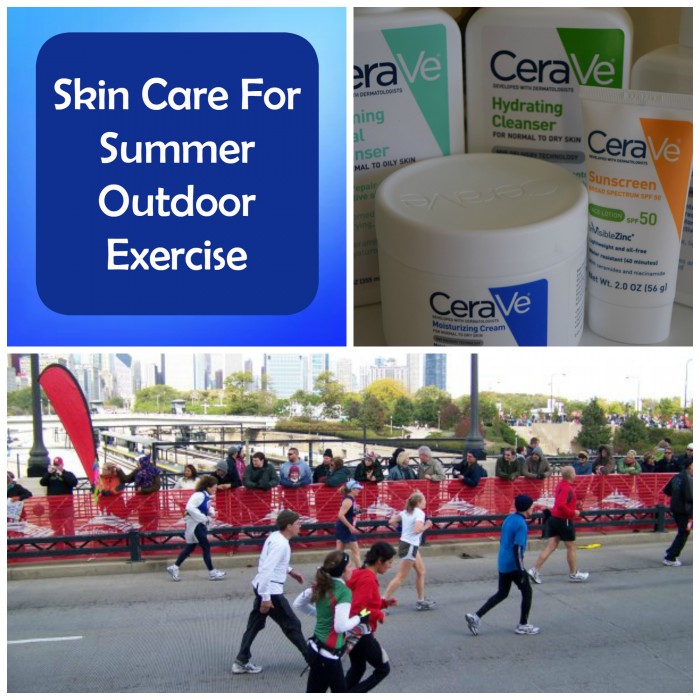 (1) Use sun protection:  If you do nothing else, protect your skin from the sun. I wear a good sports sunscreen on exposed parts of my arms and legs and then I also wear a facial sunscreen and a hat to keep the sun off of my face.  CeraVe Sunscreen Face Lotion SPF 50 is perfect for this. It provides broad spectrum, lightweight sun protection plus vital ceramides. So you fight aging and dried out skin in multiple ways with it.  This sunscreen includes zinc, a physical blocker, which is my preference, as those tend to wear longer. Don't worry, it uses inVisibleZinc, which won't make your face look white. CeraVe AM Moisturizing lotion also has SPF 30.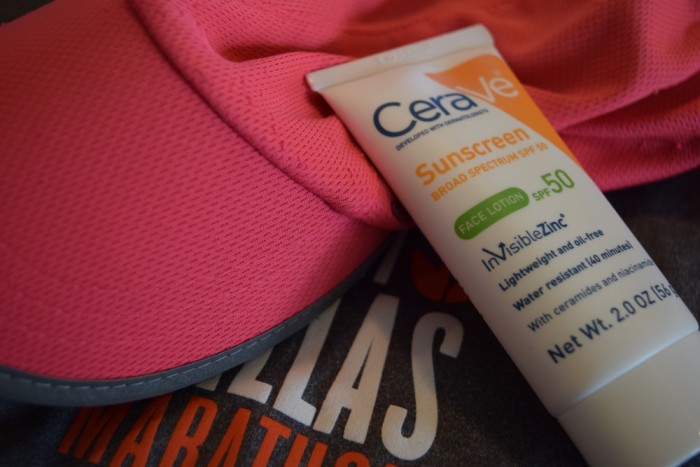 ·
(2) Cleanse sweaty skin immediately upon returning home: When you exercise, your sweat contains salts, which can clog your pores. So, the first thing I do when I get home is cleanse my face. Either I do this at the sink or the first thing when I get in the shower.  I like CeraVe Foaming Facial Cleanser, which removes dirt, oil, and makeup while replenishing skin with ceramides. For me, it also cuts through the salts and leaves my skin feeling fresh.  This is particularly good for oily skin, which often gets even more oily in summer. I like how well it foams up.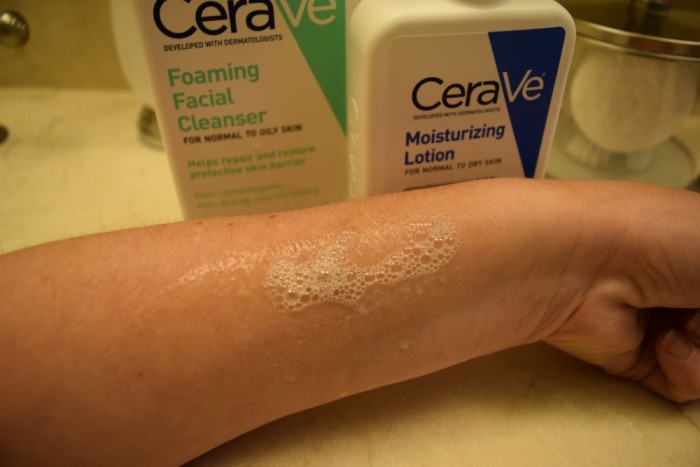 If you tend to get dry in summer and need a moisturizing cleanser, then try CeraVe Hydrating Cleanser instead, this cleanser also removes dirt, oil, and makeup and has ceramides and hyaluronic acid moisturize, soften, and help repair the skin barrier.  I like to use this one if I accidentally get too much sun.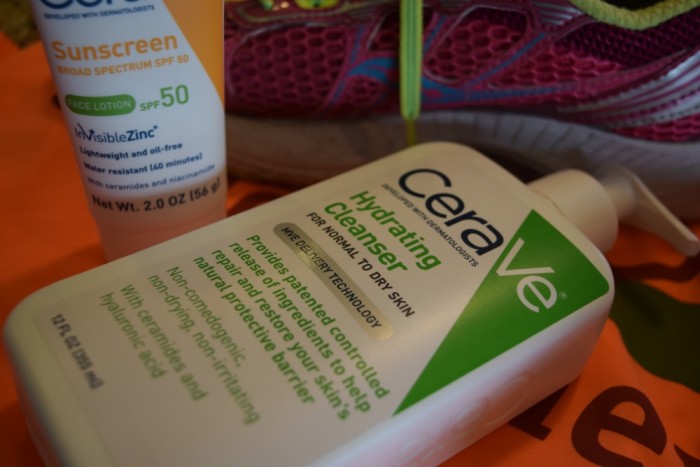 (3) Use moisturizer. If you are like me and get oily skin in summer, it is easy to fall into the trap of thinking that you can skip moisturizer. But doing so will actually often make your oily skin worse.  If you get dry in summer, then a daily morning moisturizer is essential. CeraVe AM Facial Moisturizing Lotion is perfect for both cases. It moisturizes and provides broad spectrum sun protection (SPF 30).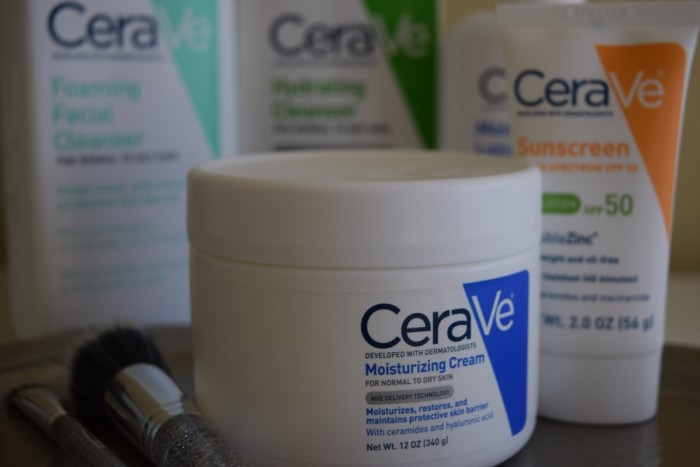 (4) Take care of dry spots. Even in summer areas can get dry. With running, my feet also often get calluses. You can treat dry spots with  CeraVe Moisturizing Cream, which helps restore the protective skin barrier with vital ceramides.  It is a nice, rich, thick cream.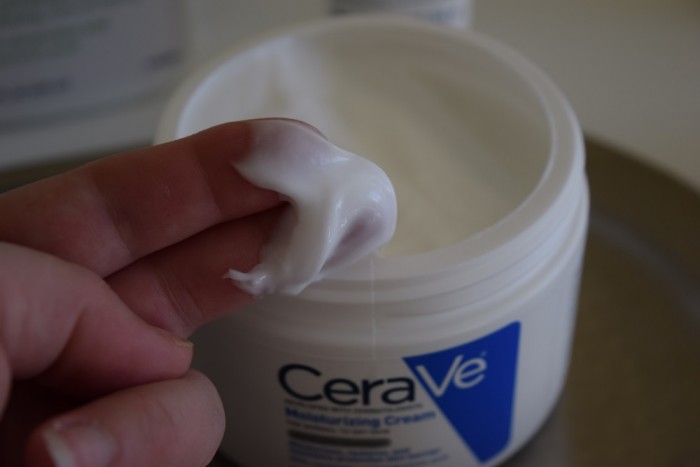 (5) Drink lots of water: it is easy to dehydrate when exercising outdoors, especially in hot weather. You can do a lot for your health, body, and skin by taking in enough fluids. I like to add electrolytes to my water as well, either with a dissolving tablet that adds them or by consuming a sports drink.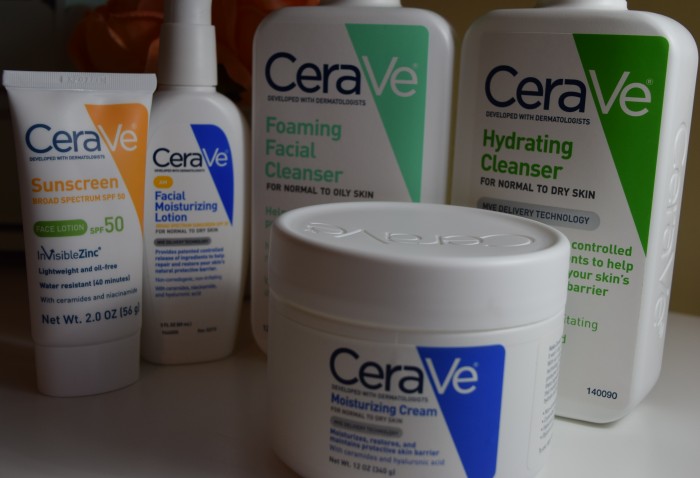 About CeraVe:  CeraVe helps replenish the vital ceramides healthy skin needs. CeraVe products are non-irritating and fragrance-free. Most are also non-comedogenic. Developed with dermatologists, CereVe is the first and only brand to offer a full line of skin care products that contain an exclusive combination of three scientifically-identified vital ceramides. CeraVe products penetrate the skin's surface, infuse it with moisture, and lock it in for truly long-lasting results, making the products great for year-round use. CereVe uses a patented Multivesicular Emulsion (MVE) technology to release key ingredients slowly over time. This allows them to absorb into the skin to hydrate, nourish, repair, restore, and maintain the skin's natural barrier.  So, CeraVe products keep working up to 24 hours after application.
You can find CeraVe at Walmart in the Personal Care section. At my Walmart, they were a bit spread out. Some were in the skin care sections, some in the skin moisturizer section, and the sunscreen was in the sunscreen section. All of those are in the personal care area.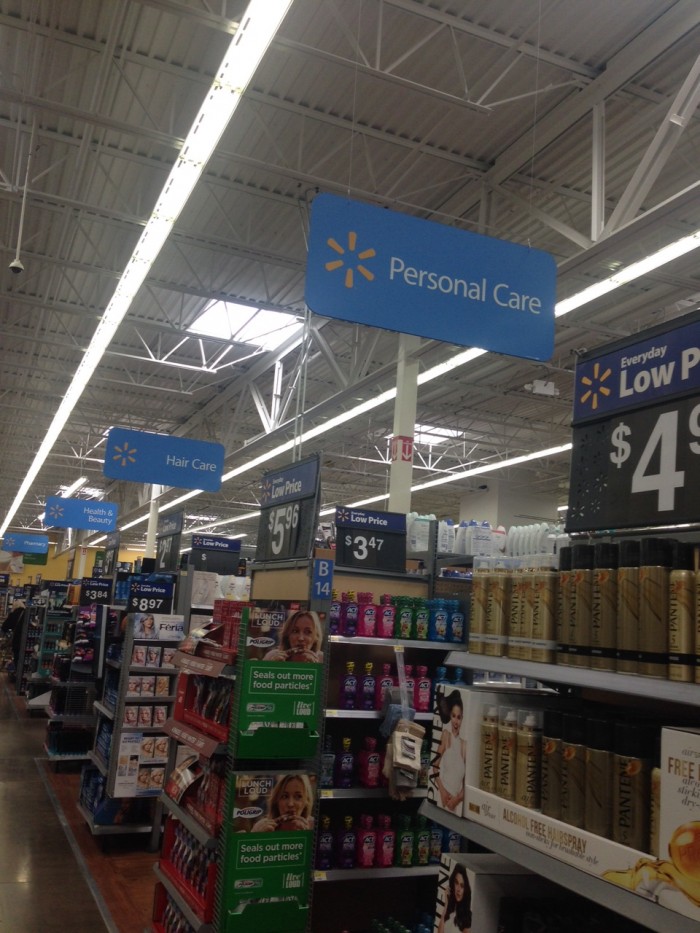 The following items will be on Rollback until 5/9/2016. All 3 will be at a $9.97 retail until that date: CeraVe Hydrating Cleanser, CeraVe Foaming Facial Cleanser, and CeraVe Moisturizing Cream.
Follow CeraVe on Facebook, Twitter, and YouTube.