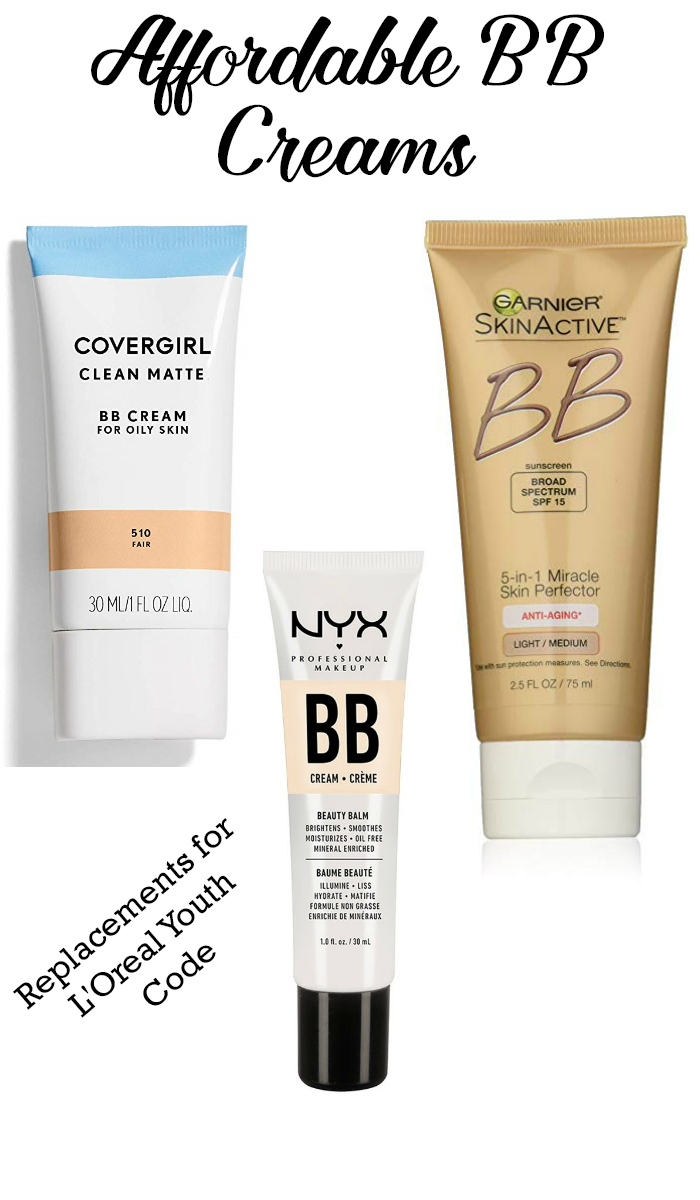 In looking back though old posts I came across my L'Oreal Youth Code BB Cream review. Since this BB cream is no longer avaialbe, I thought I would update my review with information about L'Oreal's suggested replacement: The similar L'Oreal magic BB cream. I like their magic BB, but I don't find it to be a replacement for the discontinued L'Oreal Youth Code. So, I am including some other budget BB creams that I think is a better replacement.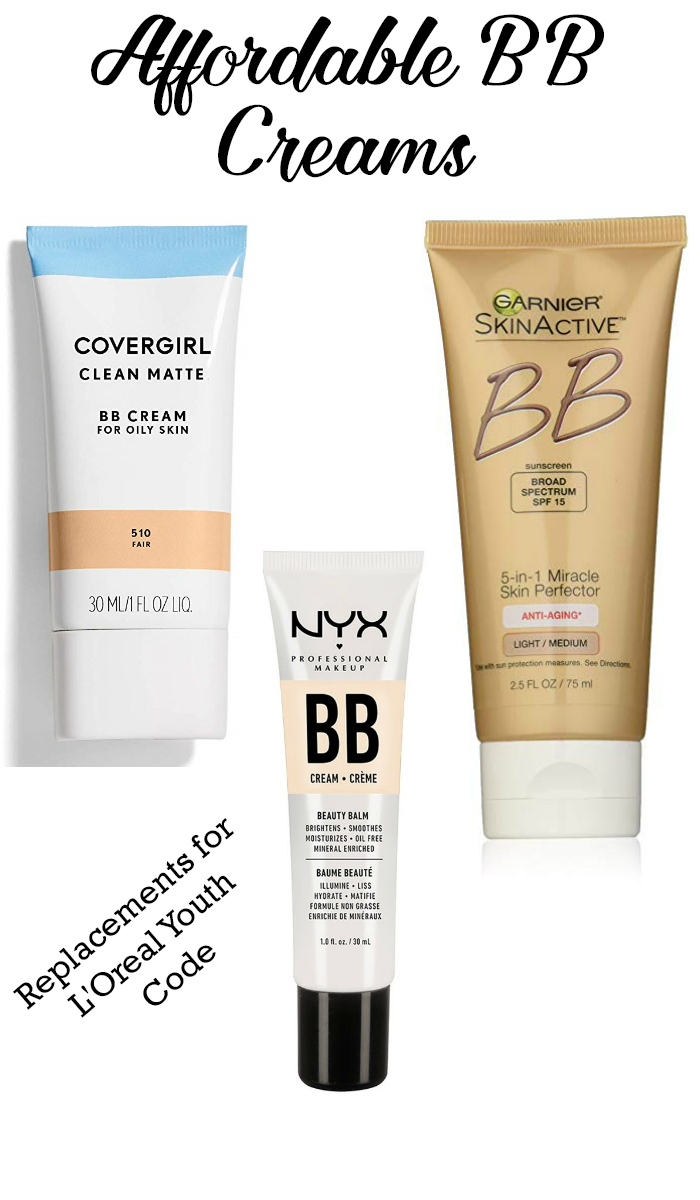 Original L'Oreal Youth Code BB Cream Review
As I noted in my original L'Oreal Youth Code BB Cream review, the cream was a BB Cream type of product from L'Oreal that did a pretty nice job of moisturizing, covering, and illuminating. Like most BB creams, Youth Code BB cream was a multi-tasker. It provided moisturizing coverage, while also including SPF protection and various skin nourishing ingredients. If you want a sheer makeup look, you can use a light BB cream in place of your foundation. Heavier BB creams give more coverage. What I liked about Youth Code was that it was more sheer but still more than the average tinted moisturizer..
Affordable BB Creams to Replace the Discontinued L'Oreal Youth Code
So, now that it is discontinued, what can you use instead? L'Oreal suggests the L'Oreal Magic BB Cream. It is pictured here with the also now discontinued Etude House Magic Cream, which was an old favorite of mine. Like Youth Code, L'Oreal Magic BB Cream is a lighter weight BB cream. In fact it is much lighter weight. I I find that it is highly sheer, so unlike youth code, it really can't replace makeup for me. I think of it more as an illuminating primer. So, unfortunately there isn't a current L'Oreal product the replace Youth Code BB.
So, what to do? I like Covergril BB cream for Oily skin as a replacement since I have oily skin. I also like the NYX BB Cream which is on the lighter side like the L'Oreal Youth Code was. Both are affordable choices. You can find them and more higher end BB creams here on Amazon.
Garnier Skin Active BB cream is another popular affordable bb cream.
Overall, I miss L'Oreal Youth Code, but am glad that there still are some affordable substitutes out there. I like a lot of high end BB creams, but their price often stops me from purchasing them.
About BB cream (wikipedia)