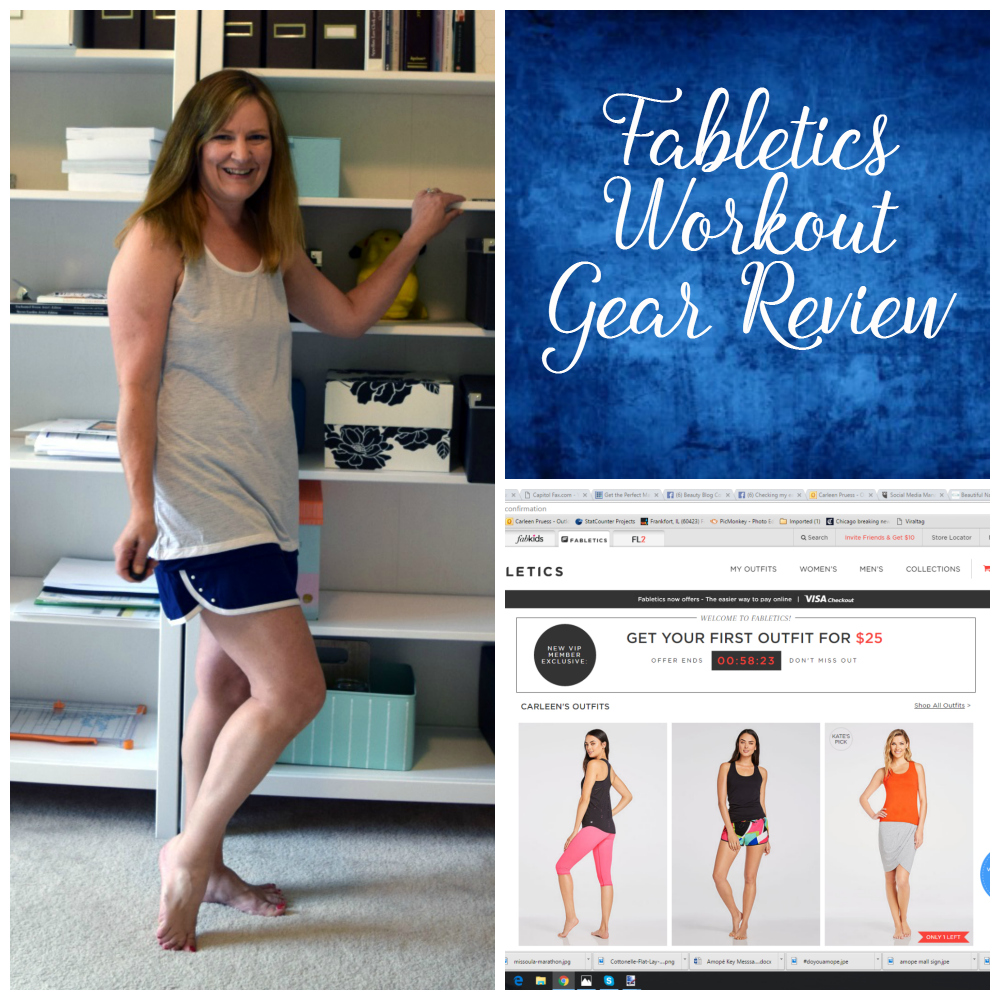 I have written quite a bit about my running. I tend to run long distance, focusing on marathons and ultra marathons, with my current training focusing on a 24-hour race in July. Aside from running, I'm also active in many other ways.  So, I tend to wear fitness clothing and activewear a lot. Plus, I love cute fitness outfits! One really good and fun source is with Kate Hudson workout gear through a Fabletics subscription.
Fabletics Review
Fabletics offers top quality, stylish activewear for every woman and activity.  Co-founded, designed and inspired by Kate Hudson, actress, athlete and mother, the company creates clothing that is perfect for keeping active and fit both when exercising and for casual wear. They offer a nice selection of comfortable, cute, affordable, and super stylish options. I signed up for the VIP membership, which allows you to get discounts and monthly custom picks. You can purchase from Fabletics without being a member, but you save up to 50% off regular pricing with membership, so it is a rather good deal.   Here is how it works:
When you sign up for VIP membership, you take quick and easy fit quiz to allow Fabletics to get to know you and your activewear preferences.  They then suggest the perfect outfits for your lifestyle. But you can still shop the entire selection.
Each month Fabletics will send you suggest picks on the first of the month. You can make a purchase or you can skip that month and not be charged.  If you don't shop or "Skip the Month" by the 5th, your credit card will be charged $49.95 on the 6th until you cancel. That charge can be used as a credit to spend or save.
Ordering is super easy, and you can easily cancel anytime.
I
My first order was the Comber outfit. This wasn't one of my suggested picks and I was about to order something from those when I decided to search for skirts. I love to workout in skirts and I also love to wear casual activewear skirts simply as casual every day clothing in summer. The Comber outfit caught my eye because it had exactly the type of skirt I like to wear and the top was reversible with an interesting twist to the back. I noticed that a lot of outfits on the site have unique features such as cutouts, twists, or interesting backs. I also liked its nautical look.
I like the reversible top a lot. It is also super soft and comfortable! I can wear this outfit as part of my running or workout gear wardrobe and also as a casual outfit for hanging around the house or running errands.
The skirt has some cute details on it that adds a bit of interest. It includes built in shorts, so in works well for just about any workout or activity that requires a lot of movement.
For my second order, I chose a three-piece outfit. It hasn't arrived yet, but here is a screen shot.
This outfit has cute shorts with a matching bra and then also a tank that, like the Comber set I ordered, has an interesting back. I like that! I'm excited for it to arrive. Reordering on the VIP membership was really easy. I got an email, went and took a look, and few mouse clicks later, I had ordered a really cute, super affordable, workout outfit.
Check out Fabletics and their VIP program today!