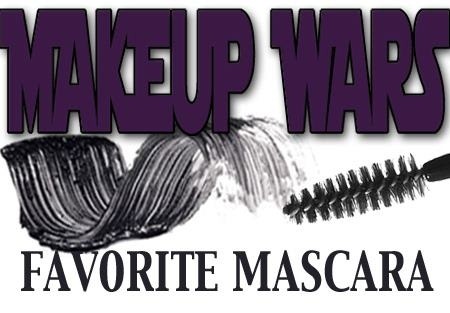 The Makeup Wars group looks at favorite mascara this week. Mine was mentioned back in our Most Expensive Face Challenge, where I used  Le Metier de Beaute Mascara $34 (read my previous Le Metier Mascara review).
I first received my Le Metier mascara from a representative of the company, and it happened to be in blue. At first I was not sure what I thought of that, but it turned out that I loved the blue mascara look. The mascara is simply amazing in that it glides on smooth, gives nice fullness and length and there is never a clump in sight.
Here is my photo from the previous challenge wearing it.
I also want to name a runner up. I used Clinique High Impact Mascara for the first time recently and really liked it, so I figured I would give it a shout out as well. It gave me a nicely defined and clump free look.
Below is a picture. The eyeshadow I am wearing comes from the awesome Disney Cinderella Eyeshadow Palette. (see my Cinderella Eye Palette Review and Video).
Want to see more favorite mascaras? Click on through the other posts in the Makeup Wars Group!
You can also see the previous Makeup Wars entries here: Makeup Wars.