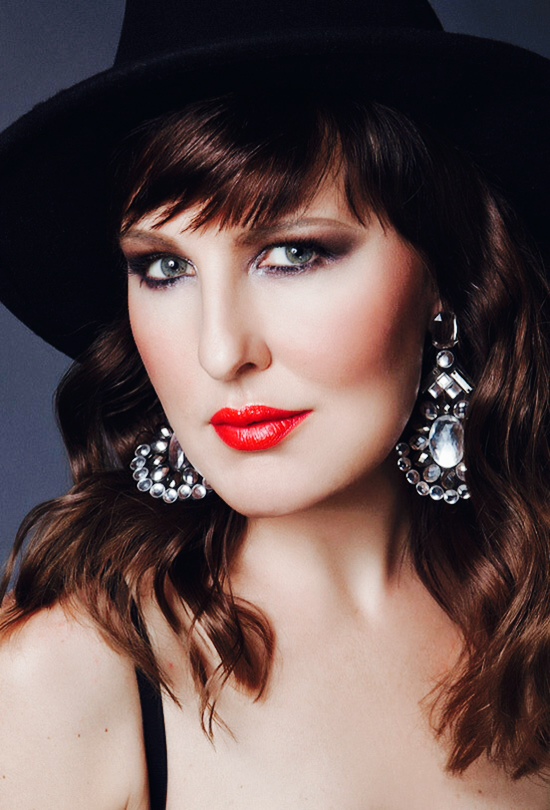 Here is model and actress Emma again with another great post on her beauty  essentials.   Emma has a series of great posts on how she keeps herself looking so fabulous. Check them all out here!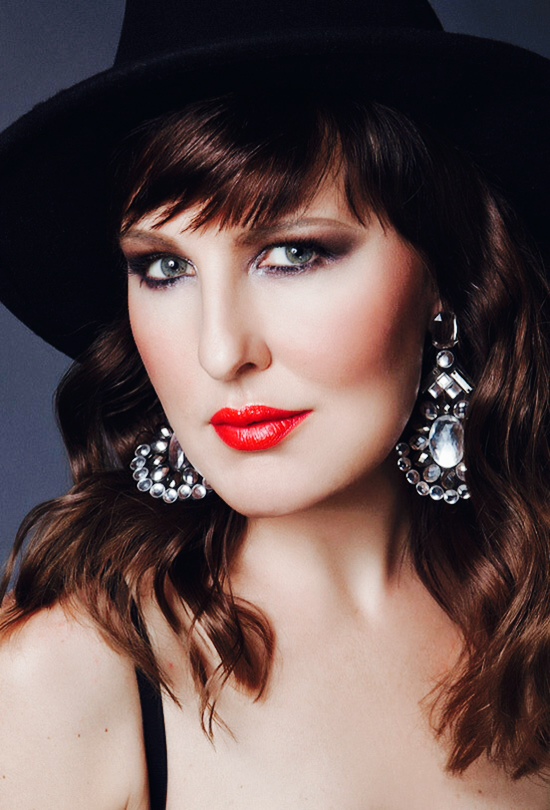 My beauty essentials have always focused on skincare and for the first time I am sharing my make-up essentials. Now that we have our canvas ready, we can play. Sephora is my chosen playground and I love that the approaching holidays bring out fun and fabulous gift sets. I appreciate the limited editions and the fact that they are such good value for money.
As a model I have had the privilege of working with some outstanding make-up artists from around the world. It definitely is an art form and I have learnt many secrets along the way. The first is to start with flawless skin, focus on creating a beautiful canvas. Make-up enhances your features, it should not cover them up. I am attracted to brands that work with your skin.
This brings me onto one of my favorite make-up brands, TARTE. I am currently using the Amazonian clay full coverage airbrush foundation. This moisture rich powder creates a flawless finish and gives you the freedom to build your desired coverage. I like to create a barrier between my skin and the harsh elements with this chemical free foundation and I love their skinvigorating ingredients. I need to be camera ready for auditions and this foundation gets me there. The Amazonian clay matte waterproof bronzer delivers sun kissed radiance in a lightweight finish without clogging your pores. It can also be used to contour, oh yes we love to contour baby. Now that we have our base lets move onto the windows to the soul. I am a tremendous lover of eyeliner. Since discovering the Amazonian clay waterproof liner (with a superb double-ended brush) I've not looked back. I use brown (which brings out the green in my eyes) and I like to use this as the base and then layer with a pencil. I should mention that TARTE have great gift sets that allow you to try all their colors. My go to colors are deep chocolate browns and navy as they really make my eye color pop. I layer two different colors to really accentuate my eyes and create the ultimate staying power. Some of my favorite pencil liners are Aqua eyes in 25L by Make-Up Forever, Urban Decay 24/7 (the color range is so much fun and they have brilliant gift sets). My recent discovery by Urban Decay is the Heavy Metal Glitter Eyeliner in Glamrock. Perfect for the upcoming party season. Worn on the lid it creates this dewy pop of glitter. Love it! And I've started a love affair with the Highliner Gel crayon in Brown(Out) by Marc Jacobs. This could easily blossom into a full on relationship.
Hourglass is one of my all time favorite make-up brands, possibly my absolute favorite! The quality is exceptional. Founded by beauty industry veteran Carisa Janes in 2004. Her commitment to reinventing luxury cosmetics that are paraben free and mostly vegan, delivers. So far I am loving the Mechanical Gel eye liner and the stunning Opaque Rouge liquid lipstick in 'Icon'. The day to night Panoramic Long Wearing Lip Liners (a range of beautiful colors to compliment every lip color) rock! I often just use lipliner and then a balm on my lips during the day. I recently tried Veil Fluid Make-Up foundation which creates a flawless look and feels so good on the skin. I am excited to try their other products.

I am a fan of highlighters and layering. I have the multiple in 'Copacabana' by Nars in my make-up bag. I recently fell in love with the 'shimmering skin perfector spotlights' by Becca (another gorgeous make-up brand you should get to know). This is a gift set and allows you to play with their 3 colors for a really great price. I am also loving the limited edition shimmering skin perfector pressed in 'Champagne Gold'. This is now my go to product for an instant glow and it makes the cheekbones pop! I recommend the limited edition 'The One' perfecting brush to apply this powder with. For an everyday pop of natural color on the cheeks I like Becca beach tint in Guava. I do prefer bronzer over blusher, however I have Orgasm by Nars in my make-up bag which I love.There's nothing like a good orgasm and Nars delivers.
I am constantly trying different mascaras. I have found the Yves Saint Laurent Mascara Volume Effet Faux Cils – Luxurious Mascara to be my favorite so far. It truly lives up to its name. Please note I will be talking in more detail about mascaras in part 2 of my make-up essentials. I take my eye make-up off with coconut oil and it conditions my lashes while doing so. If you are familiar with my beauty essentials you already know how much I love coconut oil and it's multiple uses.
For eyebrows the only brand is Anastasia. Enough said. I find the Brow Wiz works for me.
Another feature I like to accentuate are my lips. I actually love it when I kiss my boyfriend after applying lipstick, it creates the perfect blotted lip. Again start with a smooth canvas. I gently brush my lips with a toothbrush and then apply a balm. I am loving Korres lip butter. Color is fun. My go to lip brand is BITE Beauty. I am currently searching for the perfect wine color, a Pinot noir to rock this party season. Baby pink is one of my favorite lip colors to wear with a cat eye for the ultimate Bridget Bardot look. Bite beauty have mini versions of Bites high pigment pencil in a purse-sized tin compact, perfectly named 'Best Bite Remix'. Ideal for traveling over the holidays.
It's all about balance. When wearing a bright color lip, keep the eyes simple and let the lips take center stage. Emphasize one feature. Although rules are made to be broken. Most of all have fun. Make-up is fun. Highlight your beauty and shine bright…
This is part one of a two part 'Make-Up Essentials' series. Look out for part two next month.
All make-up is available at your local Sephora.
Emma is a model and actress based in NYC. Represented by The Mary Anne Claro Talent Agency and World Models in Miami.
Management: MMG model, talent & celebrity management in NY.
Photo credit to Tania Quintanilla and Lenka Drastakova