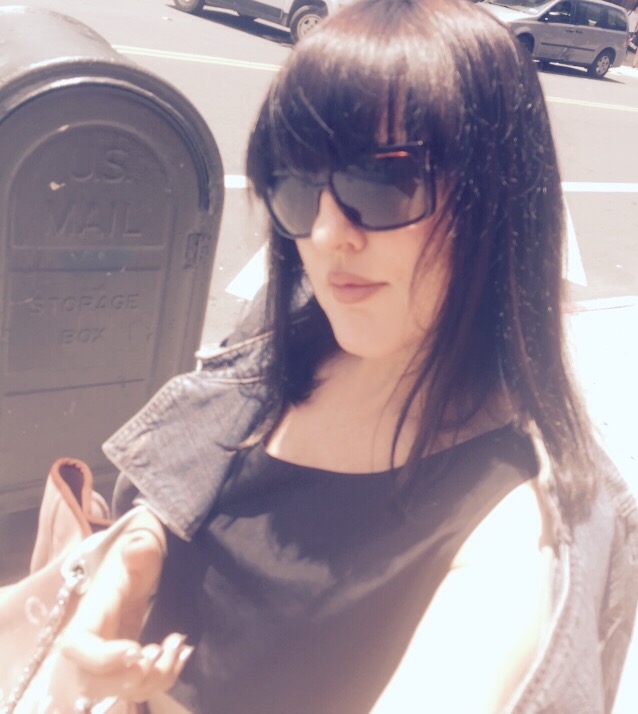 Welcome to the finale of my summer beauty essentials series. I hope you've enjoyed it as much as I have enjoyed writing it.Today my focus is on make-up that works when the temperatures get steamy. The base to any flawless face is skincare. Make-up is only as good as the skin it goes on, it enhances and highlights your beauty and it's fun to play with! So let's play…
I recently discovered a make-up brand for the face and body that I am excited to share with you. When I took a look at their website I realized that this brand has a rather beautiful fan club. As you know my approach to beauty is holistic, so I look for make-up that works with my skin while doing its job. Per-Fekt beauty is that brand! I am using the 'skin perfection CC creme' which includes a broad spectrum SPF 30. This compact has smart color corrector technology with hyaluronic microspheres which hydrate the skin, vitamins C & E help even out the skin tone and protect the surface of the skin from free radicals, while aloe moisturizes and soothes the skin. What that translates to visually, is effortlessly flawless skin. I use the color 'radiant' which allows buildable coverage, so it works well for the day and evening. I've yet to try the 'skin perfection gel' however I have heard superb feedback regarding this product and I can't wait to use it. Larger Sephora stores carry a limited range and for my UK readers you can find this exceptional brand at Selfridges in London. Check out their website at www.perfektbeauty.com
While enjoying the spa at the Naples Grande hotel a few years ago (which I have to say is now one of my favorite spas) I discovered Jane Iredale make-up. I brought the 'Glow Time' a full coverage mineral BB cream and loved it. My skin literally glows when I wear this, it really does give a flawless coverage and allows your skin to breathe at the same time. I also tried the 'Active Light' under-eye concealer (after using the YSL Touché Eclat for so long I was hesitant to try anything else). This easy to use pen reflects light, truly brightens and conceals. Another favorite from this fantastic brand is the 'Quad Bronzer' that creates a subtle luxurious glow. This product is a travel must as it has multiple uses; bronzer, highlighter and even eyeshadow. I sometimes just swipe a color (there are four, hence the name quad) over my lid just to brighten my eye. For the evening I recently started wearing the 'liquid minerals foundation' in Golden Glow. A treatment serum with pigment that provides sheer to medium coverage. It works for the summer as it creates a matte finish. Take a look at the entire line at www.Janeiredale.com
Nordstrom sells Jane Iredale make-up and I discovered a fabulous website for my UK beauty lovers called www.bathandunwind.com that sell the best beauty products from all over the world. Jane Iredale is the president and founder of Iredale Mineral make-up and as a model and actress myself I relate to how this make-up was born. Taken from the Jane Iredale website;
"Jane was inspired to develop a make-up that was good for the skin by her career in the entertainment industry where she saw actresses and models struggling with the ill-effects of the many kinds of makeup they wore. Her experience in working with women whose careers depended on a clear complexion allowed her to see skin disorders and sensitives not only threatened careers, but also destroyed self-confidence. Jane has always thought of make-up as an essential part of a woman's sense of well being and she wanted to make that easy to achieve". Thank you Jane – you succeed!
Becca make-up rocks. I have been using the 'LowLight/Highlight Perfecting Palette' all summer and I love it. It is an easy to use compact that creates a natural look for those of you that enjoy contouring. I'm also using their 'Shimmering skin perfecter pressed' in Opal, this creates an added highlight on my upper cheekbones at night for that extra pop pow. To create the illusion of fuller lips add a dab in the middle of your lower lip. I recommend investing in 'The One Perfecting Brush' as it makes the application effortless. Take a look at their website at www.beccacosmetics.com
Three other outstanding make-up lines that I have talked about in depth previously (and looooove) are Tarte. I'm currently using their 'Maracuja creaseless concealer'. Www.tartecosmetics.com
I am a huge fan of primers and Cover FX have a wonderful range and hard working foundations. Www.coverfx.com
Hourglass make-up is gorgeous; from the eyeliner to the blusher to the primer. It is one of my all time favorite brands .www.hourglasscosmetics.com
I wish you all a beautiful summer filled with love, peace and laughter. Enjoy creating cherished memories and have fun trying new make-up. You can stay in touch with me via Twitter. I'm always happy to hear from you and answer any questions. See you in the Autumn…
Emma is represented by MMG model, talent and celebrity management and The Mary Anne Claro Talent Agency.
Photo credit to Lenka Drstakova.